"Hope They Win It All": Jayson Tatum's 4 Word Text Message to Kobe Bryant Ahead of Celtics Win Leaves NBA Fans Emotional
Published 05/31/2022, 12:25 AM EDT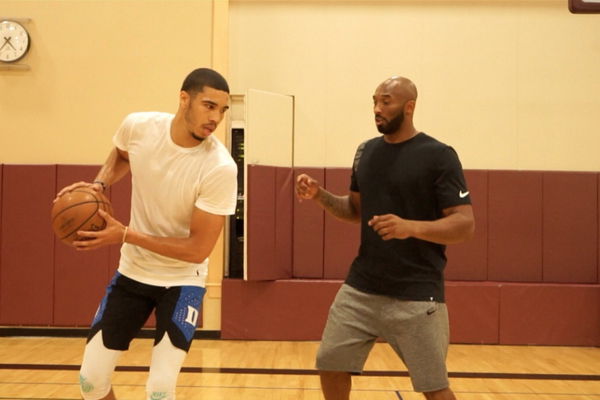 Jayson Tatum and the Boston Celtics have come up big. They have defeated the Miami Heat to reach the NBA Finals. The Heat chased the game series at every step. Every time they went behind they came back. Then the Celtics made a comeback. Eventually, after Miami forced Game 7, the Celtics were on the money since the first quarter.
The Miami Heat were short-handed. Jimmy Butler who was in tremendous form all series was the only Heat player that brought the danger to Boston. Other than that, only Bam Adebayo scored above the 20 point mark. On the other hand, the Celtics saw vital contributions from almost all players.
ADVERTISEMENT
Article continues below this ad
However, Miami pulled the game back and did not make it easy for the Celtics. But the Celtics did not let the game slip away and controlled the game. Boston eventually won by a margin of just 4 points. Jayson Tatum scored the most points for the Celtics and he had extra motivation to do that. 
Before going into Game 7, Tatum left a message for the late Kobe Bryant, "I got you today". It showed how much Kobe meant to him and he was remembering his mentor when he needed to perform at the highest level for his team. 
Fans appreciate the gesture by Jayson Tatum for Kobe Bryant
The fans were emotional and remembered Kobe as Tatum's text message to get him motivated lifted them on Twitter as well.
This is Tatum's first finals appearance and he wanted to let his mentor know he had him ya'll gotta stop & im a Lakers fan RIP Kobe keep shining Tatum

— Steve410 (@Stape487) May 30, 2022
y'all are really sorry in these comments, hating for no reason like what? smh

— fredz🥈(torrey craig stan) (@fredz_7) May 30, 2022
Different animal same beast

— Alex King (@B1ACK_DYNAMYTE) May 30, 2022
A little performative but hopefully his heart was in the right place

— B1ack_Woman (@B1ack_Woman) May 30, 2022
This really got me today.

I can't tell you how many times I've done something similar.
Kobe's name just brings energy, strength and mf confidence.

When I'm really up against it, I channel that inner Mamba and go. To. Work.

Well done jt, but "Jobs not finished."

— Steph Curvy (@vonpo4) May 30, 2022
I understand that it may seem weird, and come off as clout chasing but understand this is also a part of the healing/grieving process. It's like when you wish someone was at ur graduation/wedding but they passed.

— isreal perez (@thereal_is_) May 30, 2022
Jayson Tatum scored 26 points. He also got 10 rebounds and 6 assists. He was the star for the Celtics. However, he got tremendous contributions from his teammates. Jaylen Brown and Marcus Smart both scored 24 points. While Brown had 6 rebounds and 6 assists, Smart had 9 rebounds and 5 assists. The trio has continued to perform for the Celtics all season.
ADVERTISEMENT
Article continues below this ad
WATCH THIS STORY: Top 5 Moments When Jayson Tatum used Kobe Bryant's Signature Move During The Game And Left Fans Mesmerized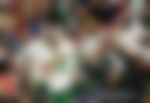 Heat on the other hand got contributions from Jimmy Butler and Bam Adebayo. Jimmy scored 35 points to lead all scorers along with 9 rebounds. Bam Adebayo scored 25 with 11 rebounds and 4 assists. Other than that, nobody really stepped up for the Heat in terms of scoring points. Jimmy was once again impressive as he played his heart out. He has been doing that all series and in fact all season.
ADVERTISEMENT
Article continues below this ad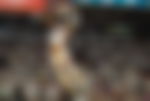 Despite his best efforts, Boston left Miami with a victory and a ticket to the NBA Finals. The matchup between the Golden State Warriors who are in tremendous form and the Boston Celtics who have shown quality basketball and a winning mentality looks extremely exciting. Finally, the end of the season is here and the NBA Finals are upon us.