Hornets' Announcer Eric Collins Reveals Michael Jordan's Hilarious Superstitions
Published 04/28/2021, 5:50 PM EDT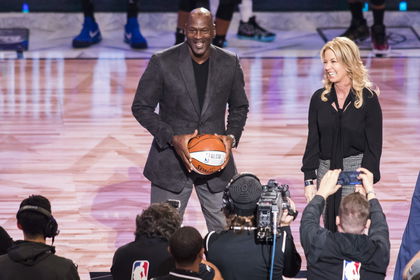 ---
---
Michael Jordan owned Charlotte Hornets are finally looking like they are turning a whole new leaf this season. Despite missing some of their biggest names in LaMelo Ball and Gordon Hayward for extended parts of the season, the Hornets have remained competitive.
Much of it is because of the team oriented basketball the Hornets are playing right now. With a core of electrifying players like Terry Rozier, Miles Bridges, Gordon Hayward and LaMelo Ball, the Hornets have become must-watch TV this season.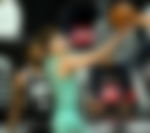 The resurgent Hornets have a record of 30 wins and 31 losses and are the eighth seed in the Eastern Conference. They are now on track to make their first playoff appearance in four years.
Hornets' Eric Collins reveals superstitions of Michael Jordan
After a pretty long time, the Hornets are finally looking like a cohesive unit. While their team is having a great season, so is their announcer Eric Collins. Collins has been turning some heads this season and probably one of the most electrifying personalities in the broadcasting world.
The 51-year-old recently made an appearance at ESPN's Sports Nation. Collins revealed owner Michael Jordan's obsession with superstitions. "I've known him for a little bit and he believes in superstition to a certain extent."
"And the whole free throw jinx, the announcer free throw jinx I think that he thinks that could be a thing. Every once while I'll mention the fact that Terry Rozier has made 19 consecutive free throws or the Hornets as a team are perfect at the line so far through the first three quarters."
Collins added, "He will find me in the hallway and say, 'hey you know what, stop jinxing my free throw shooters' and I'll say, 'Hey Mike, I could have said that all night long and twice on Sunday when you were playing and you never would have missed'.
"He looks me back at me and said, 'they're not me, my team is not me.' So he's still got a sense of humor but he still knows who's paying the checks and who the goat of all time."
MJ might have his superstitions, but given the performances of the Hornets team, Jordan will be pleased to see his team succeed. Can Hornets make it to the playoffs this season?
ADVERTISEMENT
Article continues below this ad