24 Hours After Sister Sydell's 'Stereotype' Claim, Stephen Curry's Wife Ayesha Hints at New Collab for $5,000,000-Worth Company
Published 05/26/2023, 1:19 AM EDT

Follow Us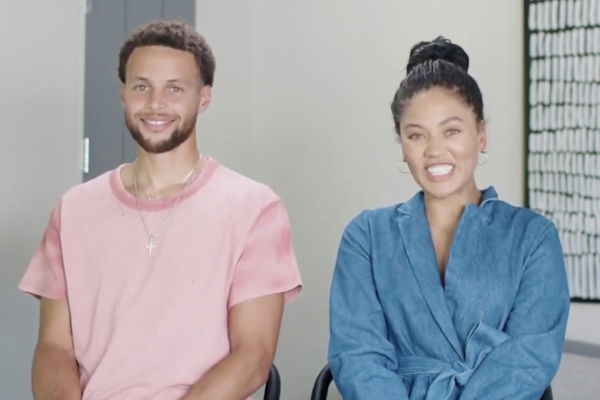 Despite making massive strides in the food and lifestyle industry, the Golden State Warriors superstar Stephen Curry's popularity often overshadowed his wife Ayesha's success. Ayesha had built a successful restaurant business and a triumphant fashion & fitness brand, Sweet July. As mentioned earlier, the 34-year-old remained an unsung hero, but Steph Curry's sister Sydel Curry recently stepped in for her sister-in-law and highlighted her achievements in an interview. However, days after the interview, Ayesha hinted at a new business coalition with Sydel. 
The youngest of the Curry siblings, Sydel, has also been in the limelight because of their family's global popularity. However, unlike her brothers, she focused on lifestyle blogging and advocating mental health along with a huge social media following. 
Stephen Curry's sister and Ayesha Curry to partner up again? 
ADVERTISEMENT
Article continues below this ad
Apart from success in their own fields, Ayesha and Sydel Curry had also partnered up and established a wine brand, Domaine, several years ago. However, the 2x NY Times best-selling author recently hinted at a further expansion of their partnership via social media. Ayesha took to her Instagram story and posted a picture of two wine glasses with the caption, "We're up to something…" tagging Sydel.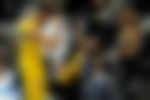 Similarly, on the other end, Sydel also shared a picture of two empty wine glasses with a caption, "My fav kinds of meetings (Even pregnant gotta find a way to make some magic within a bottle)." While there isn't any clarity on what was involved in the meeting, the duo's company logo was spotted on the picture. 
ADVERTISEMENT
Article continues below this ad
Even though the Instagram story didn't reveal the exact outcome of the meeting, the pictures hint that the duo could expand their company further. Notably, the 2x NBA MVP recently launched his own whiskey brand, Gentleman's Cut. 
Sydell Curry addressed a stereotype in a recent interview
As mentioned earlier, Sydel recently stepped up for her sister-in-law in a recent interview by breaking a stereotype. Emphasizing how a wife's success is often associated with her husband, Sydel voiced out for her sister saying, "At the end of the day, when you're in the position that Ayesha is in, people will always attribute your success to your husband. It's even harder to make a name for yourself." She further highlighted Ayesha's achievements in her field and starting her own company. 
ADVERTISEMENT
Article continues below this ad
Watch This Story –  LeBron James, Dwyane Wade, Kobe Bryant, And Other NBA Stars Honoring Their Spouses With Tattoos
What do you expect out of Ayesha Curry's Instagram story along with her sister-in-law? Let us know in the comments below!