Houston Rockets Coach Frustrated by a Return to Old Ways of 'Isolation Basketball' in a Loss to the Mavericks
Published 01/05/2021, 8:05 AM EST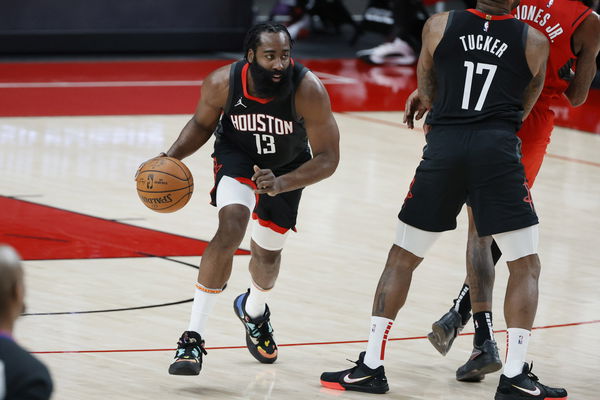 ---
---
The Houston Rockets recorded their 3rd loss of the 2020-21 NBA season against the Dallas Mavericks (100-113). The defeat puts them 10th in the table with a losing record of 2-3.
ADVERTISEMENT
Article continues below this ad
After playing some fluid basketball in their two wins against the Sacramento Kings, the Rockets were back to their infamous style of 'handing the ball to James Harden and move out' popularized under Mike D'Antoni during the previous seasons.
ADVERTISEMENT
Article continues below this ad
After the loss, Coach Stephen Silas said, "Kind of reverted back to isolation basketball. We didn't put enough pressure on their defense, we didn't move their defense around. Obviously, it's a process of kind of flipping that switch a little bit. But we were way too stagnant, didn't move the ball enough to put pressure on them."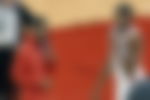 Silas frustrated with the Houston Rockets' defense too
The main cause of Silas' ire must have been their non-existent defense. They were a poor defensive unit under Mike D'Antoni and were trying to iron out their flaws here as well.
But with the absence of their best defender in Danuel House, they lacked intensity. This allowed players like Tim Hardaway Jr. to find their form on three-pointers.
The Small Forward connected with his season-high 8 out of 10 from threes. Silas said, "Some of it had to do with our defense. We're trying to stay home early, but Tim Hardaway got hot. He was making deep ones. And you know, one of the game plan things on him was that we have to make him put the ball on the floor… When he's allowed to just catch and shoot. We were close to him but we didn't make him put the ball on the floor and he got in the rhythm tonight."
James Harden puts their struggles down to a lack of practice
ADVERTISEMENT
Article continues below this ad
Their star player, James Harden, also owned up to their shortcomings in the post-game interviews. He attributes it to lack of time on the court together because of a disruptive pre-season.
I asked James Harden on not playing enough 5-out or stagnation: "We just haven't had enough practice. We'll watch film tomorrow and get better at it." #Rockets

— Alykhan Bijani (@Rockets_Insider) January 5, 2021
ADVERTISEMENT
Article continues below this ad
Their loss might have also been down to Luka Doncic getting his 1st triple-double of the season. But it shows maturity on the Rockets' part since they've accepted their shortcomings. They go up against the Pacers next, and it remains to be seen if they can move the ball more.