'How Bad I Wanted to Beat Him': Former NBA Champion Reveals His Experience of Guarding a Prime Kobe Bryant
Published 01/22/2021, 8:30 AM EST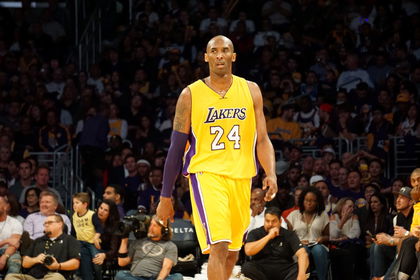 ---
---
Kobe Bryant in his prime was a beast of an athlete. The Mamba was an all-around player who touched several aspects of the game. Numerous players enjoyed competing against Kobe and engaging in battles with the Lakers legend, and two-time NBA champion Shane Battier was one of them. 
ADVERTISEMENT
Article continues below this ad
Battier came into the league in 2001, five years after Kobe's debut. However, Kobe only hung up his shoes two years after Battier retired, which speaks volumes about the former's longevity. 
Furthermore, 42-year-old Battier recently connected with ESPN's Jorge Sedano, where he detailed his experience of guarding a prime Kobe. 
ADVERTISEMENT
Article continues below this ad
Shane Battier and Kobe Bryant always played a game of cat and mouse
Battier was a sound defender, and he played a tough game. However, Kobe Bryant was one of his toughest opponents to guard, and the Michigan native described how he always took an alternate approach when facing the Lakers guard. 
"I tried to be as passive and docile to him as possible. In the hindsight, I was a raging bull. I wanted to beat him… but I never wanted him to see me be aggressive, or take that challenge. I thought that was my best way of trying to guard him or trying to stop him," Battier revealed.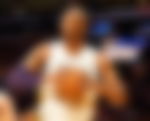 "After his passing, I read his book 'Mamba Mentality' and he actually dedicated a page to me, which just gives me goosebumps thinking about it and talking about the game within the game within the game. He knew I was trying to be passive, that I was trying to downplay how bad I wanted to beat him," Battier further added. 
It is just incredible to hear how Kobe Bryant took on his opponents while respecting them at the same time. Players like Battier who have engaged in fierce battles with the Mamba hold memories like these close to their hearts. 
"It makes that story even better, that he knew that I knew that he knew, and I knew that he knew that I knew. The mental gymnastics that we played, the game of cat and mouse, there was nothing like it," Battier expressed. 
I've got a piece coming out tomorrow on the anniversary of Kobe Bryant's 81 point game. I spoke to several guys about the challenges of guarding Kobe in his prime.

There will be a written piece & videos of the interviews. Here's a snippet from Shane Battier.

Hope you enjoy it pic.twitter.com/NlJedI1GDf

— Jorge Sedano (@Sedano) January 21, 2021
January 22 marks the 15th anniversary of an iconic game
How can one ever forget the staggering 81-point game that Kobe Bryant had in 2006? The Mamba put on a show against the Toronto Raptors and had the entire Staples Center echoing 'MVP' chants to his brilliance. 
Kobe put up 81 points in 60.9% FG shooting and finished with the second-highest individual point performance in a game, only behind Wilt Chamberlain's 100. 
ADVERTISEMENT
Article continues below this ad
What's more amazing is that the Lakers went into halftime trailing by 14 points, but Kobe came out and put 55 in the second half! No other Laker even scored 15 points or more as the Mamba took matters into his own hands! 
"Not even in my dreams," Bryant had said after the game. "That was something that just happened. It's tough to explain. It's just one of those things."
January 22, 2021, will mark the 15th anniversary of the iconic 81 point game, which remains one of Kobe's most memorable performances ever. What's your favorite memory of the five-time NBA champion?  
ADVERTISEMENT
Article continues below this ad