How Bronny James and the Rest of the Sierra Canyon Team Felt After Receiving the News About Kobe Bryant's Death
Published 03/04/2021, 11:00 PM EST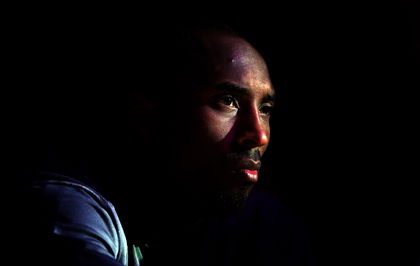 ---
---
When the news of Kobe Bryant and his daughter Gianna Bryant's demise hit the news, there was nobody who wasn't impacted by it. His family, the NBA community, fans, and even those who weren't basketball nuts. Kobe Bryant was synonymous with the NBA and though everybody grieved for him, the news hit some harder than it did others.
ADVERTISEMENT
Article continues below this ad
LeBron James and Dwyane Wade's sons who go to Sierra Canyon couldn't fathom the news either, along with the rest of the team. In fact, Bronny and Zaire remember exactly what they were doing, what they felt, and the aftermath of it.
How Bronny and Zaire received the news
ADVERTISEMENT
Article continues below this ad
When a life-altering incident occurs, one can never forget what they were doing when it actually took place. One of these incidents was getting to know that the greatest NBA and Lakers legend had passed away.
In a video that captured his team and Zaire's reaction to this tragic death, Bronny revealed that he was in Calabasas the night before, hanging out with some friends. Zaire revealed, "Somebody sends it to me in the group chat and I just swiped out, not thinking it was nothing."
The experience of the rest of the teammates wasn't any different. Nobody could believe it had happened until reality hit. However, life had to continue and the Sierra Canyon Boys were at practice, but it just wasn't the same. "I went to practice and I just remember crying. Did not know what to do. It's crazy," said Zaire.
For most of the players in the team, Kobe was their idol. Since it was a hard day for all of them, just imagine what Bronny and Zaire went through, who called him their uncle.
"It definitely hurt the team knowing that some of them had a personal relationship with him. Like Z Wade and Bronny."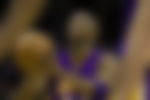 The aftermath of Kobe Bryant's death
The team eventually went to watch the middle school team play to take their mind off of this tragedy. But that wasn't enough to make them forget that the man they looked up to was no more.
Zaire also stated, "I remember Bronny. He was obviously very sad about it. But just having my arm around him and just telling him that we're going to get through this together.
"I feel like everybody in the world misses Kobe but if you know him, it's a little different."
ADVERTISEMENT
Article continues below this ad
Z Wade also opened up about his relationship with Kobe. "He was an uncle to me. Every time I saw him, he was just happy. He always gave me advice on how to approach life, the game," he said.
Everybody on the Sierra Canyon team got time to grieve, but there was something Kobe had taught everyone; no matter what, he would always bring his best on the court and that's what they did.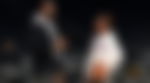 ADVERTISEMENT
Article continues below this ad