How Can Luka Doncic Help the Mavericks Get Back on Track?
Published 02/10/2021, 7:30 AM EST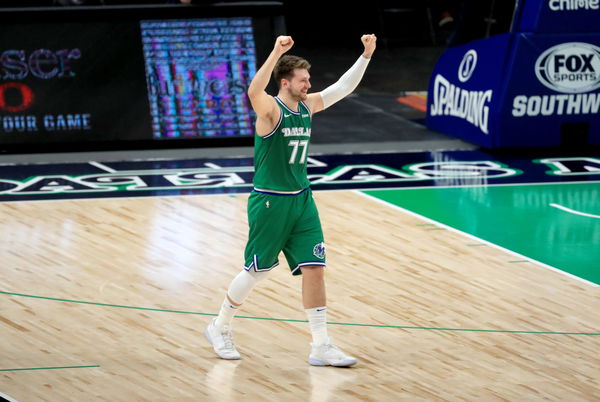 ---
---
Luka Doncic is currently one of the best players in the NBA. The Slovenian performs well on a nightly basis and is tipped to become the face of the NBA as he enters his prime.
ADVERTISEMENT
Article continues below this ad
Doncic's talent and potential are highly touted, and the Dallas Mavericks are looking to build their team around him. But the franchise has endured a tough start to the season.
Luka Doncic playing at an MVP level
ADVERTISEMENT
Article continues below this ad
Doncic entered the 2020-21 NBA season as the favorite to win the MVP. And while his numbers line-up with an MVP contender, his performances have not sparked any form for the Mavericks.
Currently, the Mavericks have a disappointing 11-14 record in the NBA, despite Luka's strong numbers. So the question remains – what can Luka do to turn things around for the Mavs?
Doncic is currently averaging 27 points, 8 rebounds, and 9 assists for the season. However, the Mavericks continue to struggle.
The biggest concern for the Mavericks remains on the defensive end. Luka has not shown the same level of skill and technique on the defensive end as he has on the offensive end. And that needs to change.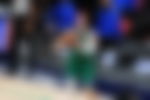 Doncic needs to improve his defensive numbers if the Mavericks are to have a strong playoff chance. He currently averages about a steal a game and doesn't guard the best player of the opposition team.
For Doncic, one of the biggest criticisms against him is his lack of defensive productivity. If he can improve on the defensive end, it can spark a real run of form for the Mavericks.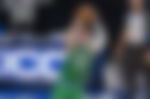 Doncic struggling to help the Mavs
Additionally, Doncic needs to become more productive this season. So far, he is averaging inefficient percentages from the field and from beyond the arc for a player of his caliber. He averages 46% from the field and 31% from the three.
Earlier this season, it was seen that Doncic had a really poor shooting from three this season, something that needs to change for the Mavs.
Finally, Luka needs to start pushing his teammates. Luka is the only member of the Mavs team that is averaging solid numbers.
ADVERTISEMENT
Article continues below this ad
Kristaps Porzingis just made his return from knee surgery and will need time to regain his footing. But for the rest of the team, Doncic must hold them more accountable as the leader.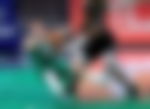 Can Luka Doncic lead the Mavs to the Playoffs? They currently have the 13th seed in the Western Conference. They are on track to miss the Playoffs unless something changes this year. But with Luka Doncic currently playing some excellent basketball, the team must try to help him put the Mavs in a solid position.
ADVERTISEMENT
Article continues below this ad