"How Can the Student Surpass the Teacher? It Doesn't Matter How Many Baskets He Scores": LeBron James Made to Swallow Bitter Michael Jordan Truth by WNBA's "GOAT"
Published 01/17/2023, 12:18 AM EST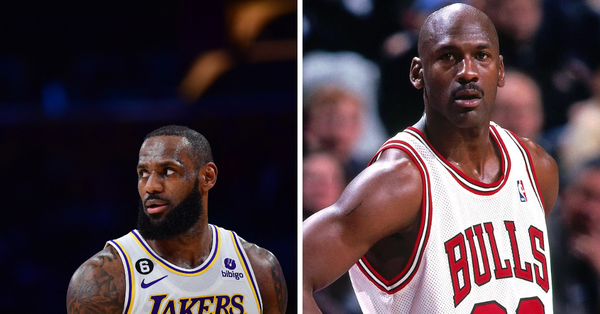 The Los Angeles Lakers lost their third straight game on Sunday night despite the prolific efforts of LeBron James. During their third loss, which came against the Philadelphia 76ers, James bagged 35 points. He dominated both ends of the court and kept the 76ers on their toes. With this 35-point performance, LeBron inched closer to breaking Kareem Abdul-Jabbar's record for most career points in the league. He became the second player to bag 38,000 points and is now 364 points away from claiming the number one spot on the list of most career points. With this milestone, there is one question on everyone's mind.
"Does LeBron becoming the all-time leading scorer make him the greatest of all time?" – This question echoed through the community and was asked to Jamal Crawford and WNBA legend, Candace Parker. As they weighed in with their opinions, Parker presented LeBron with a tough pill.
Candace Parker doesn't believe LeBron James to be the greatest
ADVERTISEMENT
Article continues below this ad
Candace Parker, who the studio addressed as a WNBA Goat, believed that the NBA World engaged in the discussion that the four-time champion wouldn't win. She backed her comment by bringing Michael Jordan into the conversation.
Parker stated that Jordan's impact is beyond measurable. She claimed that His Airiness' contribution to the league, paved the way and inspired the likes of late Lakers legend Kobe Bryant, and LeBron. She said, "How can the student surpass the teacher? it doesn't matter how many baskets he scores, how many numbers he puts up, assists." 
For Parker, this is a situation where records and numbers don't matter or hold value in the discussion of who is the greatest. What matters is the impact and influence that one individual has left on the sport. She said, "For me, MJ has an entire generation of peers and fans that feared him." However, she also stated that with LeBron's track record, she understands why some people consider the four-time finals MVP to be the greatest. 
Jamal Crawford on the greatest of all-time debate
Former NBA Star, Jamal Crawford agreed. While stating that LeBron has nothing more to achieve or prove to the world, he is not the greatest of all time. He said, "For me, Michael Jordan is the GOAT regardless". 
ADVERTISEMENT
Article continues below this ad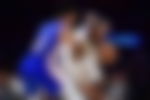 However, he mentioned that LeBron is one of the best and that there are a few others on the top. He named the rest and said, "It's a short list. I think Kobe, LeBron, MJ, Magic, and Shaq are the top players". 
Watch this Story: "Elon Musk's Twitter encounters with LeBron James, Shaquille O'Neal, Mark Cuban, and other stars"
ADVERTISEMENT
Article continues below this ad
Is LeBron the greatest? Let us know your thoughts in the comments below.
Edited By: Gideon Mathson