How Did LeBron James Become 'The King'? A Look Back at Some of LeBron's Best Nicknames Over the Years
Published 03/04/2021, 5:00 PM EST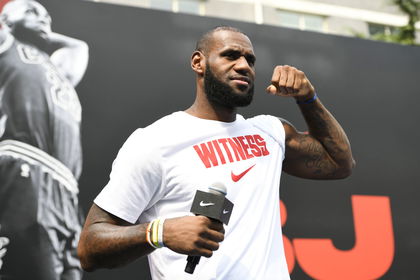 ---
---
LeBron James has been in the league for 18 years. Throughout his career, James has achieved a lot of things. He has won a plethora of individual accolades for his breathtaking performances.
ADVERTISEMENT
Article continues below this ad
But more importantly, LBJ has won 4 rings over the course of his career as well. It is safe to assume that James is one of, if not the most dominant players in NBA history.
Thanks to his outstanding skills and accomplishments, LeBron James has earned some very cool nicknames as well. LeBron has been called 'The King', 'The Chosen One', 'Akron Hammer', and more.
ADVERTISEMENT
Article continues below this ad
But what are the stories behind these nicknames for LeBron? Well, today we will take a look at how LeBron earned so many unique and amazing nicknames.
L-Train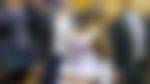 During his first stint with the Cleveland Cavaliers, LeBron was a nightmare on fastbreak chance. He was tapping into his potential and was continuously improved each season. Additionally, young LeBron was known for his powerful dunks against opponents.
At the time, Austin Carr used to do the play call for the Cavs. Carr coined the name "L-Train" for LBJ. Although initially, fans loved it, Carr overused the name so much that eventually, everyone got bored. Regardless, this nickname certainly describes James perfectly on a fastbreak opportunity.
The Little Emperor
Even outside the USA, the NBA is extremely popular. One such country where fans show overwhelming support for NBA players is China. When LeBron was a young and rising star in the league, people in China used to call him "The Little Emperor."
However, looking at LeBron's stature of 6'9″, it seemed rather peculiar. Thus, this name also died soon after James started dominating the league.
The Akron Hammer
When LeBron used to play for the Cavaliers, he was a different beast. He used to do everything for the team. From scoring insane numbers to be a defensive beast. The best part about his offensive game were arguably his strong, athletic dunks.
In fact, in the 2009-10 NBA season (his last season with the Cavs), James truly began his rise to stardom. That season, he was just fabulous and as usual his dominant self.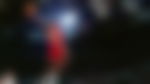 Because of such a performance, former ESPN analyst Michelle Beadle called James 'The Akron Hammer'.
Once again, this name didn't stand too long. Since he left the Cavaliers after that season and the whole league started to see him as the villain. So a name that was so closely associated with his former team was destined to be swept under the carpet.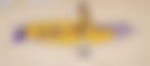 The Chosen One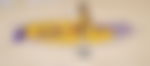 If you are a LeBron James fan, this nickname is most likely on your list of James' best nicknames over the years. In fact, James himself loves that nickname so much that he has it tattooed on his back.
It all started when Sports Illustrated decided to put a young LeBron on the cover of their magazine. The magazine was released back in 2002 when James hadn't even stepped foot in the NBA. On the SI cover, LBJ was tagged as "The Chosen One."
The biggest reason for the fancy tag was that James was the most hyped high school player in the entire country. But with that popularity, he was shouldered with immense responsibility. Even the writer of that story cover was worried about that, he said:
"I was worried, that we were going to ruin the kid's life by putting him on the cover. It's one thing to do a feature on somebody inside the mag.
"But when you put a young kid on the cover and proclaim him 'The Chosen One' – maybe 'ruin his life' is a little strong, but it took things to such a level that I felt like his life was not going to be the same after that. The pressure would get a lot higher."
Despite such huge expectations, James never let them come in his way and paved a path of greatness for himself.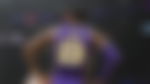 The King or King James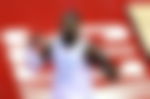 Finally, the best nickname for LeBron James without a doubt- 'King James'. Even today most media or even players & coaches use this nickname to address LBJ.
In fact, LeBron has incorporated this name into his life to the level that even his social media accounts have 'King' before his name.
As for the originating story for this name, there are many stories about how a high school player became the King. While some believe that LeBron himself stated calling him the King as he believed he was better than other players.
ADVERTISEMENT
Article continues below this ad
On the other hand, a few sections of the crowd believe that a local media paper gave him the nickname during his high school years.
So it is unclear how LeBron became 'The King', and regardless of the origin, this is something that is always going to stay with LBJ.
ADVERTISEMENT
Article continues below this ad
What are your thoughts on the amazing nicknames of LeBron James? Let us know your views in the comments section below.