'How Does Anyone Say No to NY?': American Actress Surprised With LeBron James Rejecting NY Knicks Despite Sopranos Reboot
Published 05/02/2021, 10:13 AM EDT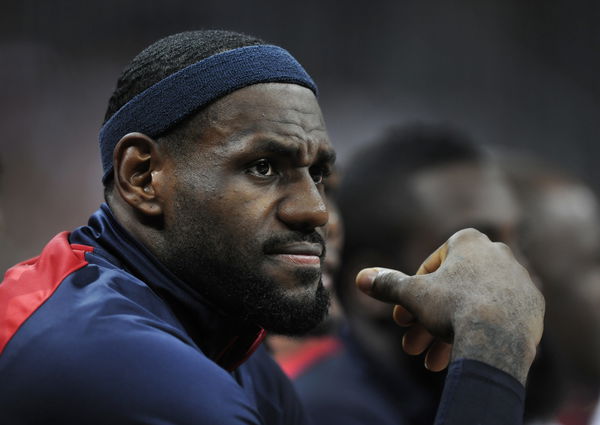 ---
---
The New York Knicks are in red-hot form right now. Despite having no big-name superstars like LeBron James, the Knicks are absolutely balling this season and are the fourth seed in the Eastern Conference.
ADVERTISEMENT
Article continues below this ad
While they may be excelling right now, they have a track record of bombing their seasons. Much of it is because of the lack of quality players in their team.
Despite being arguably one of the most prestigious teams in the league, the Knicks haven't made a marquee superstar signing, apart from Carmelo Anthony, in recent memory.
ADVERTISEMENT
Article continues below this ad
When the New York Knicks tried to lure LeBron James through the Sopranos
LeBron James is one of the most talented players the NBA has seen in its recent memory. Ever since his debut with the Cleveland Cavaliers, LBJ's impact on the floor was immense. So when 'The King' entered the 2010 free agency class, multiple teams tried to bring in LBJ.
One of the top teams in the running were the New York Knicks. The Knicks knew how pivotal a player like James can be to their team and could transform them into an instant championship contender.
NY did not leave any stone unturned. They even tried to lure in Bron in a pretty unique manner. The Knicks made a ten-minute feature starring 'The Sopranos' leads James Gandolfini and Edie Falco, as LBJ was a big fan of the show.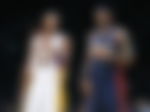 In a recent appearance at the Shattered: Hope, Heartbreak and the New York Knicks podcast, Falco confirmed the same. "I do remember doing it, and what is absolutely amazing to me is I didn't know who LeBron James was."
ADVERTISEMENT
Article continues below this ad
The veteran actress also revealed why she was shocked to see lead actor James Gandolfini agreeing to this in the first place. "We got those requests all the time back then and Jim Gandolfini, he did nothing. And somehow, he agreed to this thing, which I was shocked by…. I thought it was a prank when someone said Jim's going to do it."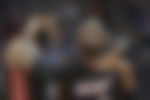 She added, "I couldn't believe that it didn't work… Not so much because of The Sopranos. I just thought, it's New York. How does anyone say no to New York, for God's sake? But he did!"
ADVERTISEMENT
Article continues below this ad
While LBJ didn't join the team, the Knicks signed Carmelo Anthony. With Melo in the squad, the Knicks made multiple playoff appearances but never became a championship contender. Do you think the Knicks would have won a championship if they could have signed Bron?