'How Trump Was at CNN': Oscar Winning Actor Gives an Interesting Comparison of LeBron James
Published 04/01/2021, 7:00 AM EDT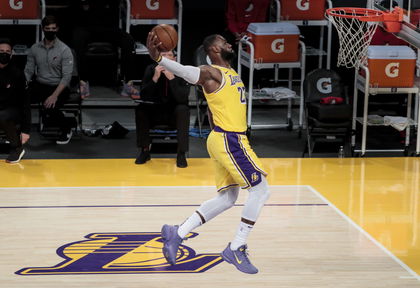 ---
---
It has been over 10 days since LeBron James injured his ankle and left the Lakers exposed to predators. Yet, more conversations are following his comeback than his team's on-court show.
ADVERTISEMENT
Article continues below this ad
But one can't blame it on the people because the Akron Hammer has always been the center of attention and the core of everything inhabiting his name.
Into his 18th NBA season, Bron is very much in line with matching Michael Jordan and his 6 title wins. The L Train still oiled enough to play 20+ playoff games each season and average 30+ minutes every night. But what makes him so undeniably great, something that has nothing to do with numbers?
ADVERTISEMENT
Article continues below this ad
Lakers' LeBron James and his expanding legacy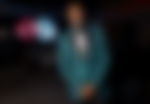 In a recent interview, Academy Award winner Jamie Foxx discussed LeBron James and his impact on the game of basketball. He gave a fresh perspective on Bron's popularity when he expressed, "You know what's interesting? No matter what happens in basketball, we always talk about LeBron.
"Why is the conversation about LeBron? LeBron is like how [Donald] Trump was at CNN. You can not have a conversation about basketball without talking about LeBron.
"LeBron James is what, 36 years old, been in the game for 18 years, and these guys they want to beat him. Who wouldn't want to beat him after his dominance?
"But that's when we will miss LeBron James when he exits. Because he gives you something to root for and he also give you something to root against." 
Now, as much as Bron might not like that CNN comparison, he can't deny everything Jamie mentioned was true to facts. He is omnipresent in the GOAT conversations, still an MVP candidate, a true social leader off the court, and a winner in the business field. Hence it is impossible to have a debate on NBA and not include his name anywhere.
What's that one thing that sets Bron apart?
ADVERTISEMENT
Article continues below this ad
The celebrated 53-YO actor, who is set to play Mike Tyson in an upcoming series, discussed how Bron can turn any team into a contender.
He detailed, "I watched Michael Jordan play, I watched LeBron play, when you watch LeBron, there's one thing that LeBron had, that I hope Brooklyn can get, it's called instant chemistry.
"LeBron can go to any team, any time, and take that team to the top… You can't beat big dawg in seven games… LeBron started doing this [impersonifies with hand gesture], once he does this, it's on pop."
ADVERTISEMENT
Article continues below this ad
So he clearly meant that the chemistry that the leader in Bron manages to build makes him tough to beat in a series. Also, the 4x NBA Champion will come hungrier against the Nets because just in case he is able to beat them in a probable final, he will be the undisputed GOAT.