How is the Absence of Kristaps Porzingis Hurting Luka Doncic and Dallas Mavericks?
Published 12/26/2020, 6:30 AM EST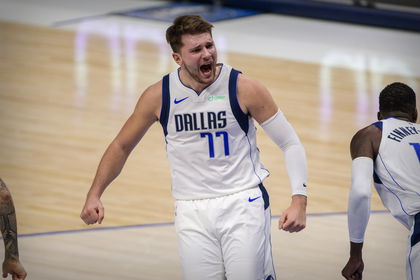 ---
---
The Dallas Mavericks made a very crucial move when they traded to bring in Kristaps Porzingis. The 7'3″ Latvian was a much needed star alongside their franchise cornerstone, Luka Doncic.
ADVERTISEMENT
Article continues below this ad
The Latvian has been impressive in his time with the Mavs. If not for his injury against the Clippers, the Mavericks could have been very close to beating the Clippers side in the playoffs.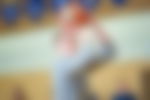 Porzingis is still recovering from the knee surgery and will make his return, eventually. The Mavericks, meanwhile, have been very busy this off-season.
ADVERTISEMENT
Article continues below this ad
Although they are missing Porzingis, Doncic and co. were expected to be much more competitive because of the new additions. But the early signs are concerning as Mavs struggles continue.
How has Porzingis' injury affected the Dallas Mavericks?
Kristaps Porzingis is more than a traditional center. Given his frame, he is quick and can easily space the floor for the team. He is also a good defender and a big presence on the court.
The Mavs have some quality backups like Dwight Powell, Cauley Stein and Boban Marjanovic. But these players are not producing numbers anywhere close to what Porzingis produces.
Cauley Stein and Marjanovic do not lack in size, but they do lack in pace. This was pretty evident in the first two games, as the team is overly dependent on the guards.
Without their other star, the Mavs are suffering in the offensive end. The team was the best team in the offensive end last season. Porzingis' ability to stretch the floor opened up more passing lanes for the team, creating much more opportunities in the offense.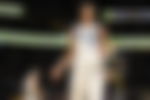 Doncic is also not at his 100%, physically. The 21-year-old is not in the best shape right now but still has produced the numbers expected of him. Richardson has also chimed in with the points. But The Unicorn's output is missing right now.
ADVERTISEMENT
Article continues below this ad
The other department where the team is lacking right now is rebounding the ball, specifically offensive rebounds.
In the two games they have played, they have 9 rebounds. To give some context, the champions Los Angeles Lakers had 17 offensive rebounds against the Mavericks.
With the lack of offensive rebounds, the Mavs are lacking in the number of chances to score. With Porzingis, this number will certainly shoot up.
ADVERTISEMENT
Article continues below this ad
Rick Carlisle and the Mavs will hope that the Latvian is back to full fitness soon. With a tough run of fixtures coming up, the big man's arrival will be handy for the team.