How Kevin Durant and Russell Westbrook Went From Close Teammates to Having Beef With Each Other
Published 08/11/2021, 12:52 AM EDT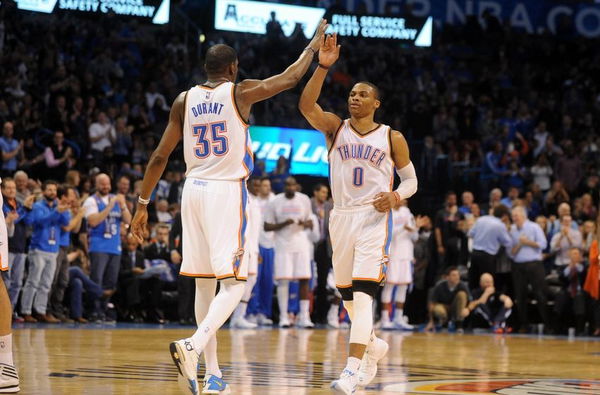 ---
---
Rivalries between players in sports are common. However, former teammates having a beef is a rare instance. In the NBA, some of the famous beefs were between Kevin Durant-Russell Westbrook and Kobe Bryant, and Shaq. These two pairs turned from great teammates to bitter rivals after a change of teams.
ADVERTISEMENT
Article continues below this ad
With the case of KD and Russ, Durant joined the Warriors in 2016. Prior to that, Westbrook and he played in OKC for 8 years. But, Durant joined the 73-9 team that had beaten them in the previous season. While it was a personal decision, it did not sit well with the basketball world.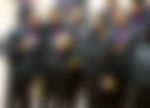 This was followed by a series of events portraying the beef. Here is how the KD and Russell Westbrook beef played out.
ADVERTISEMENT
Article continues below this ad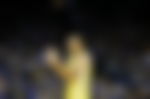 Russell Westbrook vs Kevin Durant
At one time, these two were close teammates. During his MVP speech, KD even said that Russ makes him better. However, one move turned it all around. After spending 9 years in OKC without adding a championship, Kevin moved to the Bay. However, his way of leaving OKC looked sneaky.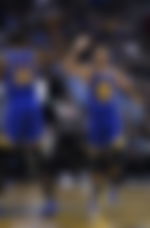 As Kevin did not say a word to Russ about going to the Warriors, Westbrook took this as a stab in the back. In a Jordan commercial, Westbrook used the tagline 'Some run, some make runways.' This was probably a shot at Durant's move to the Warriors that season.
In their second matchup, Russ went off on one of his teammates. He yelled at Enes Kanter because he went to speak with Kevin Durant. Russell Westbrook clearly stood against KD for the way he left Oklahoma. Later, there were quite a few heated moments between these two and the tension was real. But are they friends now?
Are Russ and KD good?
Well, fans got what they wanted in the 2017 All-Star game. In a play, as Kevin Durant threw a lob to Westbrook, everyone in the arena went nuts. From then on out, there has been nothing but respect between the former teammates.
ADVERTISEMENT
Article continues below this ad
There have been many occasions where they were seen talking to each other and having a good time. After a match in 2019, they shared a post-game hug. Moreover, Westbrook and KD had a chat after the game between the Nets and Washington.
To sum it up, it is safe to say that these two stars have squashed their beef now. They have had a wild journey together, going from teammates to rivals and now back to being friends. Now, with Russell Westbrook on the Lakers, we could see an NBA finals matchup between the Nets and the Lakers.
ADVERTISEMENT
Article continues below this ad
If they do face-off, who do you think will win the finals? Let us know in the comments below.
WATCH THIS STORY-  Warriors' Steph Curry Writing on His Shoes and Other Bizarre Superstitions that NBA Players Follow