How Kevin Durant Came Close to Forming a Dynamic Duo With Another Star at New York Knicks in 2019
Published 08/23/2021, 10:30 AM EDT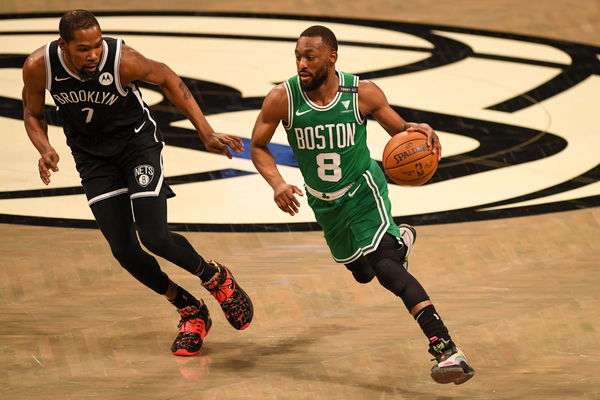 Kevin Durant is connected to the city of New York in many ways. Apart from Durant's business partner, Rich Kleiman, who is a big fan of the Knicks, he shares a great relationship with the Knicks' assistant coach Royal Ivey. From being teammates in college, they were also part of Oklahoma City Thunder for three years together. And back in 2019, there were rumors making rounds about KD's interest in joining the Knicks. But it seems like even Kemba Walker was keen on joining forces with KD and playing for the Knicks.
Kevin Durant was inches away from joining Knicks?
The Bronx native, Kemba Walker, has revealed that during the 2019 free agency, he had his heart set on signing with his hometown, New York Knicks. As per sources, "Walker wanted to team with Kevin Durant when the Knicks had cap space for two max players." In fact, they were "pretty close" in doing so.
ADVERTISEMENT
Article continues below this ad
Of course, this would have been ideal for the Knicks. However, Durant has consistently mentioned that this was never the case. It was just the Knicks who thought this before he tore his Achilles, and the media or fans pestering the entire time only made his decision clearer. All he wanted to do was focus on his season with the Warriors but the media wouldn't let him.
Eventually, Durant ended up teaming up with Kyrie Irving at the Brooklyn Nets. This led to Walker's decision to sign with the Boston Celtics instead.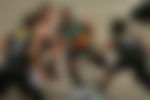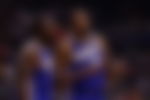 Did the decision work in their favor?
ADVERTISEMENT
Article continues below this ad
At the time, the New York Knicks had lost six straight seasons, so acquiring Durant and Walker would have changed their landscape drastically. But that also means they wouldn't have been able to sign Julius Randle, who turned out to be a first-time All-Star along.
Also, the Knicks saw a huge turnaround under their new General Manager, Leon Rose, and coach Tom Thibodeau. They reached the playoffs and we all saw how thrilled Knicks fans were. This was not even remotely the case in the past decade. And now, they have become a decent landing spot for superstars, which wasn't the case then.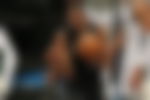 Durant too, would not have regretted the decision. Because soon after, James Harden was added into their roster, which immediately made them title favorites last season. Although injuries became their biggest hindrance, the Nets are one of the most elite teams in the league. The same can't be said for Walker, as the Celtics are yet to show some spark.
ADVERTISEMENT
Article continues below this ad
WATCH THIS STORY: Game Winner Against Phoenix Suns, Circus Shot Around Dwight Howard & All of Kobe Bryant's Incredible Shots That Need to Be Reminisced on His Birthday