How Kobe Bryant Helped Novak Djokovic, Naomi Osaka, Giannis Antetokounmpo, Kawhi Leonard and Others During Their Lows
Published 02/23/2021, 1:00 PM EST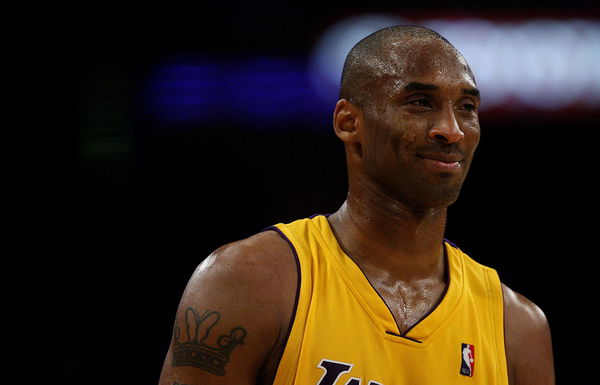 ---
---
Kobe Bryant was not just a basketball legend for athletes around the world, but a man who served as an inspiration to them. Most of Bryant's appeal came from what he liked to call "The Mamba Mentality." This mentality was about discipline, striving to achieve new heights, and winning at all costs, something so many athletes wanted to imbibe.
ADVERTISEMENT
Article continues below this ad
So when Kobe passed away in a horrific helicopter accident, fans and other athletes lost their idol. However, there were a few lucky sports stars who had had the chance to be guided by him while he was alive.
Kobe Bryant helped Naomi Osaka revive from a slump
ADVERTISEMENT
Article continues below this ad
The Japanese tennis superstar, Naomi Osaka, met Kobe Bryant at a very low point in her life. But luckily for her, the timing couldn't have been more perfect as he saved her career from dying.
The three-time Grand Slam champion had hit a bit of a rough patch which led to her getting eliminated in the Grand Slams far too early. The consequence she faced was that her singles ranking fell from Number 1 to 10. What could be more disheartening for any player?
Then certain words of wisdom from Kobe Bryant changed her life for good. "He was someone who experienced the ups and downs. He taught me that even though it's tough in the moment, if you keep going, you'll get the result—or you might not get the result but you'll get an opportunity to get the result," Osaka told Vogue.
Even though their friendship was cut short, his advice will always be there to lift her out of dark times.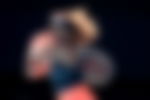 How Kobe helped Sharapova and Djokovic through a crisis
Novak Djokovic has been playing some inspiring tennis for the past two seasons. Unfortunately, this wasn't the case from 2017 to 18, when he was struggling with an elbow injury. He could not even win a Grand Slam in 2017, snapping his six-year streak. But it was in late 2018 that things turned around for the current World No. 1.
He went from being completely lost about his health to winning the US Open and Wimbledon that year. In fact, he had one man to thank for that, and that was the Los Angeles Lakers' stalwart.
"Kobe has been one of my mentors," Djokovic told ESPN. "When I was going through my injury with the elbow and struggling to kind of mentally and emotionally handle all these things that were happening to me … he was one of the people who was really there for me and could give some very valuable guidelines."
While Maria Sharapova didn't go into the details of her struggles, when the news of Kobe's death reached her, she went on Twitter to thank him for all that he had done for her.
Kobe and Gigi💔 This is incredibly difficult to process. I will never forget your generosity, and the time you set aside in some of my most difficult moments. I am forever grateful. My heart is with you and your beautiful family. pic.twitter.com/rnGI8o1p5L

— Maria Sharapova (@MariaSharapova) January 26, 2020
Kawhi Leonard is forever grateful to the Black Mamba
Back in Kawhi Leonard's rookie year, his first meeting with Kobe was at an All-Star game. Kobe's criteria for picking somebody to workout with him was their curiosity and if they approached the game the way he did. Luckily for Kawhi, it didn't take Bryant long to understand that Leonard fit his criteria.
Before retiring in 2016, Gregg Popovich had requested Kobe to look out for Kawhi. So Kobe and Kawhi's relationship kept on growing as they worked out together in Southern California. This was before Kawhi's first season with the Raptors and also with the Clippers.
Kawhi also became the first player to win the Kobe Bryant MVP award. "I want to thank Kobe for every he's done for me," Leonard said after receiving the award. "All the long talks and workouts. Thank you. This one's for him."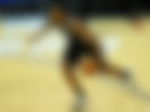 According to the Los Angeles Times, Kawhi wasn't the only player Kobe mentored. After his retirement, Kobe worked out with Giannis Antetokounmpo, Trae Young, Jayson Tatum, Paul George, Kyrie Irving, and Luka Doncic.
ADVERTISEMENT
Article continues below this ad
This just goes to show how much Kobe loved basketball. He wanted to continue to give back to the basketball community any way he could. What's more commendable was that his helping hand wasn't limited to the NBA but for athletes all around the world.
ADVERTISEMENT
Article continues below this ad