How Kobe Bryant Inspired Julius Randle to Improve His Games By Setting His Priorities Straight
Published 04/25/2021, 3:30 PM EDT

Follow Us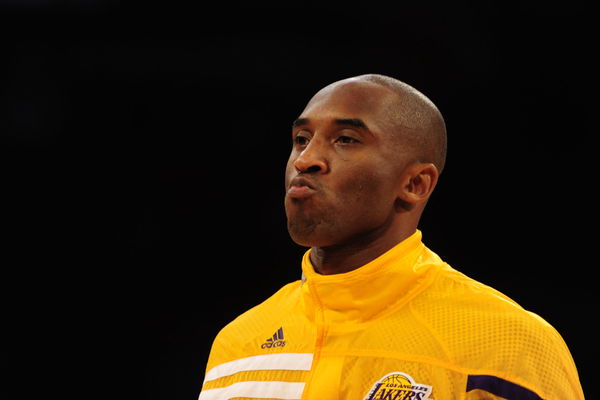 For a long time there, the New York Knicks had disappeared amongst the other elite teams in the league. Once upon a time, they were the franchise with the biggest fan base, but their impact had slowly faded away with time. However, this season, Knicks fans have breathed a sigh of relief as the team has made a comeback, and how! While a lot of the credit for the success goes to their star player Julius Randle, the impact of a legendary player on Randle's life cannot be forgotten. The man who has always stood by as a mentor for younger players, Kobe Bryant.
Kobe Bryant teaches Randle a valuable lesson
Back when Julius Randle was part of the Los Angeles Lakers, he initially struggled with injuries. But when he played his first full season with them, he had an early season matchup against the Dallas Mavericks. As Dallas is his hometown, Randle started thinking about opportunities to meet his family and friends.
ADVERTISEMENT
Article continues below this ad
Instead, Bryant had some other plans for him, which eventually led to Julius picking up a nighttime shooting routine. At the time, Kobe Bryant was in the last season of his career. So, when they were at the hotel, Randle and Kobe ran into each other at the elevator.
Kobe asked Randle, "Where are you going?". And when Randle told Kobe about his plans to meet his family, Kobe said, "No, you're not. You are coming to the gym with me."
And when the Mamba says something, you always listen.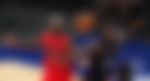 A short stint with the Lakers
ADVERTISEMENT
Article continues below this ad
Drafted as the seventh overall pick in 2014 by the Lakers, Randle was considered as the future player for the franchise. However, his broken right tibia in the season opener itself had Randle ruled out for the entirety of the season. Even when he did come back, his performance was never consistent.
But things turned around for the veteran when he joined the New Orleans Pelicans. He gained recognition for his contribution on the floor and is now the pillar on which the Knicks are resting. Averaging 24 points and a whopping 10.5 rebounds per game, Randle is turning the franchise into more than just a playoff contender.
Their current record-breaking nine-game winning streak is leading them to the playoffs for the first time season 2013. Although the concept may be far-fetched, do the Knicks have it in them to go deep in the playoffs or even win a title this season?
ADVERTISEMENT
Article continues below this ad
Read also- 'Got to Be Legendary': Phoenix Suns' Devin Booker Opens up on Inspiration From Kobe Bryant