How LA Clippers Can Seek to Rebound Against the Denver Nuggets
Published 12/25/2020, 3:30 PM EST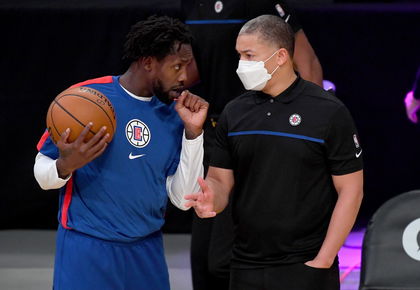 ---
---
NBA Fans will be rewarded on Christmas day with a playoff rematch from last season. The Denver Nuggets will play the LA Clippers in a rematch from the Western Conference Semi-Finals. For the Clippers, they will hope to get revenge on the Nuggets, who came back from a 3-1 deficit against the Clippers.
ADVERTISEMENT
Article continues below this ad
However, both teams now are very different, as compared to when they squared off in the playoffs. Their encounter will be the final game on an exciting Christmas day for the NBA. Let us see the road the Clippers and Nuggets have embarked upon in the early part of this season.
LA Clippers redeemed themselves… barely
ADVERTISEMENT
Article continues below this ad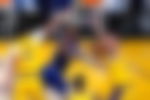 After a narrow victory over the Los Angeles Lakers on the opening night of the NBA, the Clippers will want to continue their momentum. The Clippers' victory was in large part due to the performance of Paul George, who put up 33 points in their victory.
Additionally, players such as Kawhi Leonard, Nicolas Batum, and Lou Williams made significant contributions. New Clippers' coach Ty Lue hopes that his players will continue playing at the same level going into the season, especially against the Nuggets.
Denver Nuggets went to overtime and won.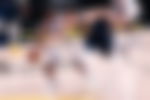 The Denver Nuggets, like the Clippers, won their opening fixture against the Sacramento Kings. However, the game went into overtime, so the Nuggets will be exhausted after putting in an extra shift during the game. Nikola Jokic was a standout during the game, notching a triple-double of 29 points, 15 rebounds, and 14 assists.
The Nuggets also had players like Jamal Murray and Michael Porter Jr. shine, both of whom out up a combined 31 points. The Nuggets will hope that they can continue to get the better of the Clippers, even in the new season.
ADVERTISEMENT
Article continues below this ad
Who wins between the Nuggets and Clippers?
The Los Angeles Clippers have the benefit of low expectations this season. After collapsing the way that they did in the playoffs, the Clippers are not the favorites they were last year. Now with a slightly improved roster, they can take the Nuggets to the limit. However, without a proper point guard, the Clippers will suffer, especially with a hybrid center like Nikola Jokic.
The mental advantage lies with the Denver Nuggets, who still have the main core of players who were involved in the upset win over the Clippers. However, the one main difference with the Clippers is that they have someone who can match size with Nikoa Jokic; Serge Ibaka. Perhaps he can be the driving force behind a Clippers win.
ADVERTISEMENT
Article continues below this ad
It remains to be seen how the game goes down between the Nuggets and Clippers. Both teams have a strong chance to win the rematch. But one thing is for sure; the rematch will be an entertaining fixture.