How LeBron James Can Become the 2020-21 NBA Most Valuable Player
Published 01/07/2021, 9:34 AM EST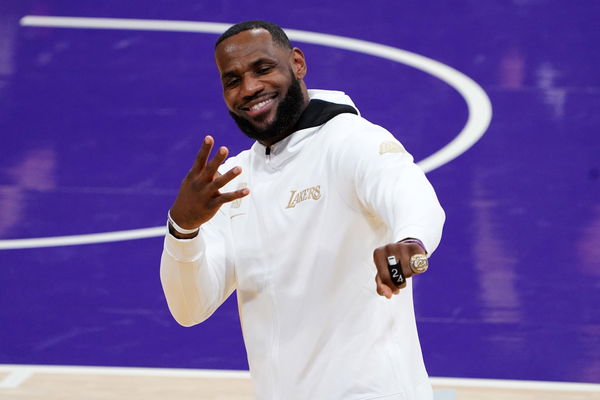 ---
---
LeBron James is back at it again. Despite being in his 17th season, LBJ looks set to lead a league-best team to a second championship. While the ultimate goal is playoff success, there is a smaller regular season this time around. With only 72 games being played, teams need to strike while the iron is hot and get wins on the board. The threat of COVID ruining a chunk of a team's season also runs large.
ADVERTISEMENT
Article continues below this ad
One of the teams off to a fast start are the LA Lakers with LeBron James and Anthony Davis. The team has a 6-2 record and are at the top of the Western Conference. LeBron James is averaging 23.9 points with 7.4 assists and 8.9 rebounds. Humble numbers compared to what he has done in the past, but they will soon pick-up.
ADVERTISEMENT
Article continues below this ad
After coming second in the MVP race last season to Giannis Antetokounmpo, many have wondered if LeBron will make a push for it this year. While he is taking care of his body, he was doing the same last season. If needed, LeBron can crank it back up to MVP level. But what exactly will he need to do?
LeBron James: All gas, no brakes?
We are far too early in the season to look at his current numbers and project a statistical path for him. Four of his eight games this season have been 25+ point efforts. His assist clip has lowered after the Lakers brought in Dennis Schroder, but he is still coming up with 8 assists. His defensive effort may be diminished but is impactful in late-game situations.
ADVERTISEMENT
Article continues below this ad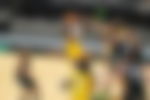 While his numbers may not hold up to the monster stats that many others are having, he may make his case with a winning record. While that also brings Anthony Davis into the race, LeBron James is clearly the man running this team. He is the most valuable player on the most valuable franchise in the league. If they can have a league-best record, he should also be considered the most valuable player in the league.
LeBron also has the narrative going for him. His quest to equal Jordan is finally being legitimized rather than be laughed off. Considering how last year's MVP race went, LeBron may have the voters' support. After all, this award hasn't always been given to the best on-court player. A lot of intangibles are put into this argument, and LeBron may have a lot of it going his way.
ADVERTISEMENT
Article continues below this ad
Ultimately, LeBron doesn't need another regular-season MVP to legitimize his career. That comes in the Playoffs. He can become the MVP of this season, but he will look to actively be the MVP of the Finals yet again.