How LeBron James, Dwyane Wade and Other NBA Legends Reacted to Kobe Bryant's 81-Point Performance
Published 01/23/2021, 11:00 AM EST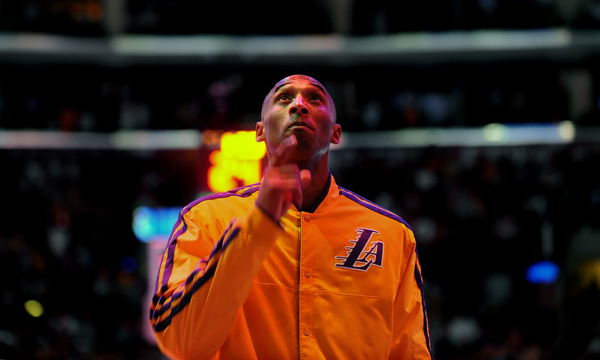 ---
---
Fast forward to 15 years, fans still remember the time Kobe Bryant dropped a historic 81 points on the Toronto Raptors. It's a stat forever embedded in the history of the NBA. After Wilt Chamberlain's 100 points in 1962, this is the second-highest a player has scored.
ADVERTISEMENT
Article continues below this ad
On Kobe's death anniversary, let's relive the reactions many former and current NBA players had on this incredible feat.
What it felt like hearing Kobe Bryant hit 81
ADVERTISEMENT
Article continues below this ad
Dwyane Wade was in a restaurant when the email came and somebody told him Kobe had touched 71. So, he turned up the TV in the restaurant and revealed that he thought, "This is history being made right here, and no one's scoring 80 points in today's game."
Klay Thompson said, "When I heard he got 81, I was like, 'Man, this is unbelievable. 81 in this day and age, it's unbelievable'. I still watch the highlights sometimes. I got 43 in college one time and I felt like I was the man."
Vince Carter first thought it was 51 and not 81. He just couldn't believe his ears. LeBron James stated, "I watched the whole game. Before the game started, I said he was going to score 70. I don't know what made me say that. I am a fan of the game. So, to see that performance was unbelievable."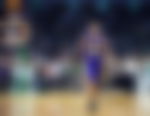 Nobody could believe the news
Dirk Nowitzki also revealed an interesting story about how the news was received in the locker room. "Somebody came in the locker room after the game and said, 'Kobe had 81'. And nobody believed it," he stated. "That's why he is the best scorer in the game right now."
Blazers Damian Lillard wouldn't have been surprised if Kobe had more than 81. He said, "I think he could have scored more if he stayed in the game." Tim Duncan and Kyrie Irving are in line with all the others who thought this was some kind of mistake.
ADVERTISEMENT
Article continues below this ad
He said, "I saw it on a Ticker somewhere. I saw 81, and I was like, 'That's not right'. I was amazed and thought it was definitely a typo." said Tim.
"I just woke up the next day and turned on ESPN. It just said 'Kobe 81'. That's all I saw on the ticker and I was like, 'This can't be right'. I just couldn't believe it. 26 in first half and you do the math for the second half," said Kyrie.
ADVERTISEMENT
Article continues below this ad
It feels unreal, even today. How is it humanly possible to put up 81 points in a game? Well, Kobe did it. And there is no doubt that nobody else on this date can replicate that.