How Much Are Atlanta Hawks Paying Rajon Rondo? Contract Worth, Duration & More
Published 12/19/2020, 9:36 AM EST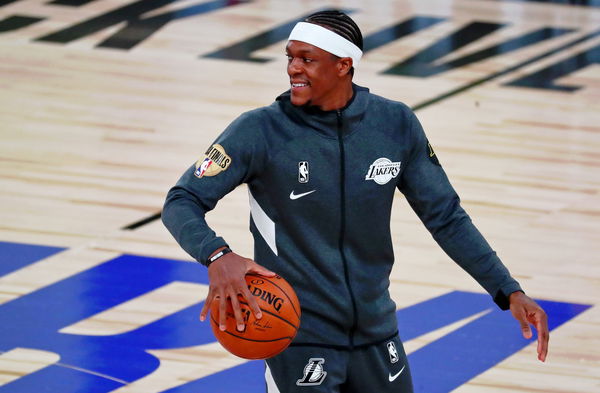 ---
---
After watching the Los Angeles Lakers take away the NBA Championship with ease last season, there was one player who had an undeniable impact on their win. Apart from LeBron James and Anthony Davis, it was Rajon Rondo who showcased his postseason persona that won over fans. However, the veteran is now entering a new chapter in his career as he signed with Atlanta Hawks during the offseason.
ADVERTISEMENT
Article continues below this ad
Rondo's value automatically increased when he entered free agency after his playoff performance. He was under the radar for many teams, including the LA Clippers. But he eventually agreed to sign with the Hawks, and let's see how his new contract shapes up.
Details of Rondo's contract with the Atlanta Hawks
ADVERTISEMENT
Article continues below this ad
According to Shams Charania of The Athletic, Rajon Rondo signed a two-year contract worth $15 million with the Hawks. He had previously signed a one-year deal with the Lakers in 2018 but decided to go against extending his contract and moved to Atlanta instead.
The 34-year-old is going to be an important part of the Hawks' rotation, just like he was for the Lakers. However, Rondo is known to be a different player in the playoffs when compared to his regular-season displays. So it will be interesting to see if he can help the Hawks qualify for the postseason for the first time since 2017.
Rating the signing of Rajon Rondo
Rondo has replaced the recently retired Vince Carter, who was the veteran presence in Atlanta. The two-time NBA champion's solid ball-handling skills and playmaking will play a significant role in helping the franchise attain playoff contention next season. Besides his knack for scoring and assisting, Rondo's defensive skills also shone bright when he played with the Lakers in 2020.
ADVERTISEMENT
Article continues below this ad
The Hawks were very busy this offseason and made valuable additions to the roster before they signed Rondo. The team acquired point guard Kris Dunn from the Bulls and veteran Danilo Gallinari from OKC.
Rondo can be a leader on the backcourt if required, but the Hawks will put him under rotation for most parts of the season. It is a gamble for the Hawks because one can't predict which version of Rondo we'll get to see during important games.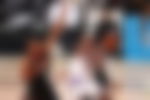 This certainly an exciting signing made by the Hawks. How would you rate this free agency move made by them?
ADVERTISEMENT
Article continues below this ad