How Nick Anderson Provoked Bulls' Michael Jordan to Switch His Jersey No. Back to 23
Published 03/18/2021, 4:30 AM EDT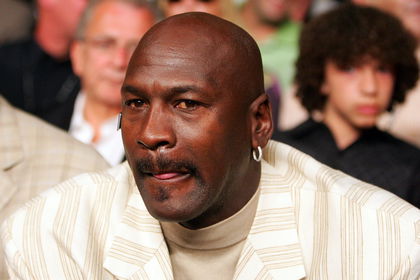 ---
---
While the world was celebrating the Chicago Bulls' third championship in a row in 1993, thanks to Michael Jordan, MJ's life spiraled out-of-control right after. His father was tragically killed that year in July, and the NBA world saw the aftermath of the tragedy when Jordan shocked everyone by announcing his retirement.
ADVERTISEMENT
Article continues below this ad
However, Jordan only ended up taking a sabbatical. After trying his hands at baseball for a year and a half, playing for Birmingham Barons, the legend itched to come back to the league where he belonged. In 1995, Jordan was back, but not everything was the same.
Nick Anderson poked the bear
ADVERTISEMENT
Article continues below this ad
The jersey number of a player often defines him as it holds some sort of significance. Does the number 23 sound familiar? Well, NBA fans right now might affiliate it with LeBron James. But it was Jordan who made this number wildly famous in the world of basketball.
Before his retirement, Jordan used to wear the number '23,' and he made it the most popular number in the NBA. But on his return, he ended up with the number '45' instead, although it did not stay that way for very long and Nick Anderson is to blame for this.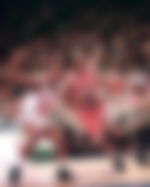 When the Bulls were up against the Orlando Magic in game 1 of the Eastern Conference Semi-Finals, Anderson did the unthinkable. He stole the ball from MJ and even sealed a victory.
Adding fuel to the fire were his post-game comments. He mocked Jordan and stated, "No. 45 doesn't explode like No. 23 used to. No. 45 is not No. 23. I couldn't have done that to No. 23."
Michael Jordan switched back jerseys out of spite
Given how competitive Jordan was, he could not simply stand by and get insulted. In Game 2 against the Magic, he was already wearing the No. 23, and the franchise had to bear the brunt with a $25,000 fine for the unannounced move. However, it was their equipment manager, John Ligmanowski, who was responsible for the switch.
ADVERTISEMENT
Article continues below this ad
"We had a conversation in the locker room at the Berto Center," Ligmanowski said. "And I asked him. I said, 'You wore No. 45 in baseball. What number do you want to wear?' He sat there and thought for a while. And then he decided he was going to go with the 45. And I said, 'I'll tell you what I'll do. I'll make the 23 up too, so we'll have both. We'll have the 45, the 23. If you want to change your mind, I got it.'… I always carried the 23 around with me in case he decided. Which it happened."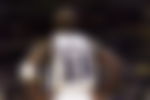 In that game, MJ scored 38 points against the Orlando Magic. He ended up sticking with that jersey after that, and that might have to do with why fans saw three more titles being added to the Chicago Bulls dynasty.
ADVERTISEMENT
Article continues below this ad
Read also- A Brief History of Michael Jordan Jerseys and the Interesting Stories Behind Them