How the New Look Lakers Roster Can Bring the Best Out of Anthony Davis
Published 08/09/2021, 1:41 PM EDT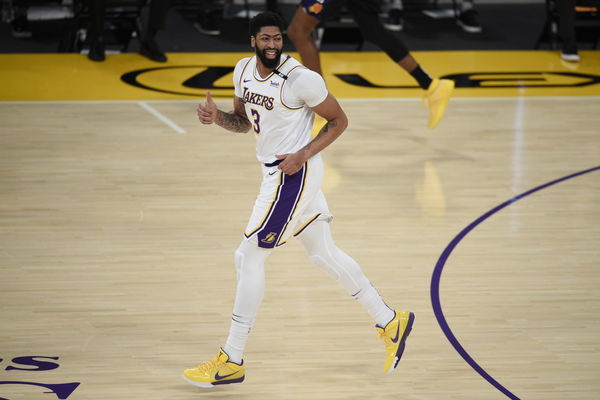 ---
---
The Los Angeles Lakers are back to being title contenders yet again. Having claimed the trophy just a couple of years back, the side is used to being on the winning side. In this off-season, the side has had a vast set of buys. Their acquisitions and sales have made the other teams stand up and take note. Now, Frank Vogel's side has shaped up like it is more than just LeBron James and Anthony Davis. So how has the squad improved?
ADVERTISEMENT
Article continues below this ad
The Lakers' proactive trade market approach
ADVERTISEMENT
Article continues below this ad
The yellow and purple army has never been one to sit back and watch the others make merry. If the side wants something or someone, they will go all-out to acquire the resource. Such was the approach even in the 2021 off-season. Jeanie Buss and her potent team of executives have brought in star guard Russell Westbrook from the Wizards, and Carmelo Anthony from the Trail Blazers. Aside from these marquee signings, bright additions such as Dwight Howard and Trevor Ariza were also a feature.
WATCH THIS STORY: Kobe Bryant, LeBron James, Other NBA Stars Who Knew Giannis Antetokounmpo's Potential Way Before He Won the NBA Championship
On the other end, offloading the undesired players was always going to be an issue for the team. LA traded out some quality players, such as Kyle Kuzma and Alex Caruso without breaking much sweat. This meant that the 2020 champions had a successful outing and have considerably strengthened the setup.
Fresh group of Lakers brings respite for Anthony Davis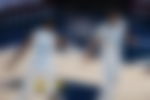 How does this new Lakers squad benefit the franchise, you ask? Go no further. At least on paper, LeBron James and co. now seem way more balanced. Earlier, James was the only focal play-maker on the team, and Anthony Davis lacked someone to throw in the entry passes to him. Dennis Schroder failed to make a big enough impact, and Rondo's assist play gradually declined. This resulted in Davis being left isolated, and having to create too much too often. In the long run, this proved detrimental for the Lakers attack.
ADVERTISEMENT
Article continues below this ad
Now, Russell Westbrook can ease the pressure off Davis even when LeBron is not on court. In addition, guys like Malik Monk and Kendrick Nunn are excellent with the pick and roll. The 28-year-old's off-ball movement will be far more effective, and more guys will be available to set him up. Carmelo Anthony and Trevor Ariza can provide post-entry passes as well. The primary focus will be on Davis' mid-range jump shot, which is one of the most lethal weapons at his disposals. If that, along with the side's long range shooting, finds the rhythm, expect nothing short of fireworks.
ADVERTISEMENT
Article continues below this ad
We have theoretically decoded how the Los Angeles Lakers can reap the dividends out of their fresh setup. However, it is one thing to plan the mode of action, and another thing to execute it. With the pressure that the NBA brings, truly, anything is possible! Any team on any night can rise to the occasion, or fold like a pack of cards.