'Huge Fan of Your Game' – Mavericks' Luka Doncic Recieves Special Gift From Former MVP Derrick Rose
Published 04/04/2021, 8:44 AM EDT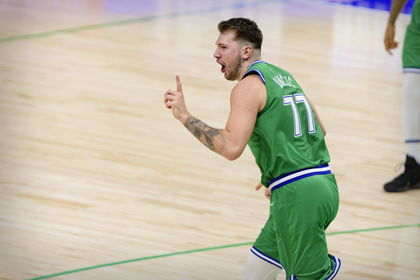 ---
---
Luka Doncic has taken the league by storm. In just a few years, Doncic has gone from a European wild-card to one of the best players in the NBA.
ADVERTISEMENT
Article continues below this ad
Doncic is still extremely young, but he plays substantially better than many experienced players. Luka has shown great maturity in his game but still continues to display the quality that makes him one of the hottest commodities in the NBA.
D-Rose pays respect to Luka Doncic
ADVERTISEMENT
Article continues below this ad
Former NBA MVP Derrick Rose also has the same opinion of Luka. After the Knicks' loss to the Dallas Mavericks a few days ago, Derrick Rose gave Luka Doncic a signed jersey.
The jersey read 'To Luka, keep pushing yourself. I'm a huge fan of your game! Peace and Love.' These words coming from Derrick Rose are a huge compliment, given the fact that he is a former MVP in his own right.
Luka Doncic is tipped to be one of the successors to LeBron James as the future of the NBA. Doncic has played some spectacular basketball since entering the league and has shown why he warrants that kind of recognition.
In the short time that he has been in the league, he has been an All-Star and made an All-NBA team.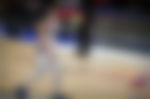 However, the Mavericks have struggled this year despite Doncic's superhuman performances. Currently, the Mavericks hold a 27-21 record in the NBA and hold the seventh seed in the Western Conference.
At this rate, the Mavericks will be forced to play a play-in game to reach the playoffs. However, there are plenty of games left to play before the end of the season, and the Mavs will be confident about their ability to secure a playoff spot.
Luka putting up MVP numbers
For the season, Luka Doncic has averaged 25 points, 8 rebounds, and 7 assists. Doncic has been putting up MVP numbers this year and is one of the contenders for the accolade.
Furthermore, his numbers earned him a second All-Star nomination this year, with Doncic being one of the starters this year for Team LeBron.
ADVERTISEMENT
Article continues below this ad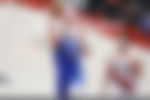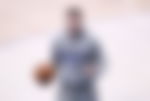 Can Luka Doncic lead the Mavericks to the playoffs? There is no doubt that Luka is one of the best players in the NBA presently. And he has a team in the Mavericks that can be dangerous if everyone plays to their full potential.
ADVERTISEMENT
Article continues below this ad
However, the Western Conference is more competitive than in recent years, and the Mavericks won't have an easy route.