'Hung Up the Phone'- Brandon Ingram Makes Major Revelation About His Trade Away from Lakers
Published 12/28/2020, 2:56 PM EST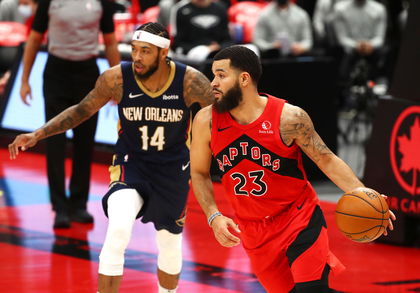 ---
---
Brandon Ingram came into the league as the second overall pick in the 2016 NBA Draft. The Los Angeles Lakers acquired the talented forward with their lottery pick, but Ingram was unfortunately traded out in 2019, and even he didn't know about it until the last moment! 
ADVERTISEMENT
Article continues below this ad
Ingram never really evolved as an All-Star with the Los Angeles Lakers. He showed plenty of promise and put up impressive numbers, but he had to go when his time was up.
The 23-year-old who now plays for the New Orleans Pelicans recently joined teammate JJ Redick's podcast, where he revealed a shocking detail about his trade. 
ADVERTISEMENT
Article continues below this ad
Ingram received no precautionary warning from the Los Angeles Lakers 
The Lakers went after Anthony Davis during the 2019 off-season, and they were determined to sign him from the Pelicans. Davis was already a well-established player when the Lakers were pursuing him, and New Orleans was never going to give him up without an attractive package. 
Speculations about the Lakers' interest in Davis swirled up way before the teams came to an agreement, and this gave Brandon Ingram a feeling that the franchise might add him as part of the package.  
"During the season, I kind of knew it was going to happen, eventually. But I didn't know when it was going to happen," Ingram said on the podcast.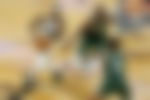 "My dad had called me maybe two days before it happened he said he thinks something's going on and I could be traded," he added. 
So, Brandon Ingram built up the tension in his mind that he was going to New Orleans. The North Carolina native knew his days were numbered and could foresee the trade happening.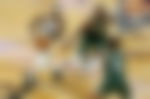 How the news broke out to Ingram
If you're a professional athlete in the NBA, you'd want your team to offer some information about the deal before they decide to trade you. But the way in which the news broke out in Ingram's case left him baffled.
"So it was one morning I just woke and my agent had called me and said, 'We think something's going on and you may get traded in the next like 20 minutes'.
"I hung up the phone, and I just went and laid down and like five minutes later he called me back and he was like, 'You just got traded to New Orleans'," Ingram revealed.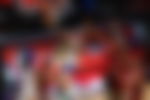 The news came out as a heart-breaking one, but Ingram's teammates lifted up his spirits. Lonzo Ball and Josh Hart were also added in the trade package along with Ingram, and the trio relied on each other to boost hope. 
"Lonzo called me, I think Josh Hart called me and they were all positive, they were like 'Let's do it, Let's go to New Orleans, and let's make something out of it. So I was prepared for it. It wasn't like, it wasn't really new," Ingram informed.
ADVERTISEMENT
Article continues below this ad
Brandon Ingram did not let the Lakers' decision affect his confidence and brought his best game upon arriving at New Orleans. He quickly elevated his quality and won the Most Improved Player Award in 2020. 
Hence, Ingram leaving the Lakers benefitted him in a good way. Likewise, the purple and gold signed Anthony Davis and went on to win the 2020 NBA championship! 
ADVERTISEMENT
Article continues below this ad