"Hurting" Kobe Bryant Struggled During Final Lakers Game But This Key Tactic Led to Iconic 60 Point Performance
Published 06/22/2022, 4:00 PM EDT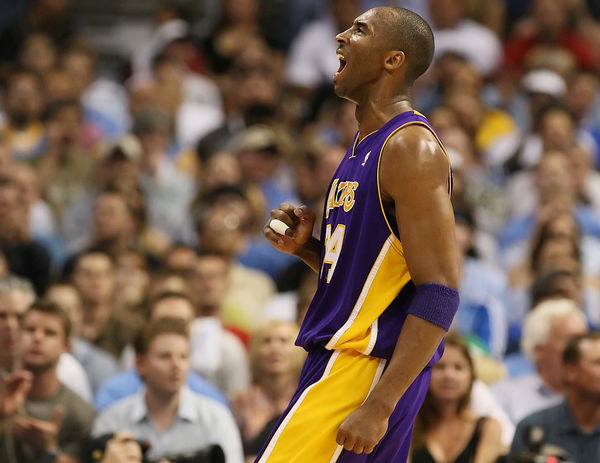 Kobe Bryant was an absolute machine. His mentality and determination was totally off the charts. Absolutely hooked onto the game, even before his arrival in the NBA, he was a person who breathed basketball. The game was his number one priority apart from his family of course. And that was always the case. This is why Kobe achieved so much. He was one of the greatest players ever and top 10 of all time. And deservingly so, his legendary career also got a legendary end in his last NBA game.
Byron Scott was Kobe's and Lakers' head coach when he played his last game in 2016. He shared the events of his last game which entailed an iconic 60 point game. Byron revealed that he remembers how the game started off rough.
As Kobe was missing shots and was running up and down, Byron was afraid that this should not be the finish to his career. It was only after a foul that he hit a couple of free throws which gave him momentum. Soon he started to hit his jumpers and was looking right on track for a grandstand finish to his glittering career.
ADVERTISEMENT
Article continues below this ad
Kobe was 37 then. Bearing his age in mind, Byron thought he had to give him some rest. He still remembers the conversation he had with Kobe. He shared, "Taking him out in the second quarter, you know I was like I'm gonna play him a lot. But I got to give him a rest in this first half. the second half you ain't coming out. You gonna play the rest of this game."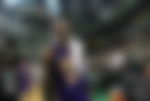 Byron continued, "I remember with six minutes left I looked up he had 40. I was like, damn. But he was on the bench TO (Time Out). He was laboring. He was hurting. I went to him and I said all right, six more minutes left in this game and it's just like it's only me and him you know. I got my boy, I said, 'KB you got six more minutes in that body of yours?" [He said] 'Absolutely!'"
The legacy of Kobe Bryant in terms of his scoring
From start to finish, his career was a trademark of passion and success. His hunger to perform and his desire to win was unprecedented. Kobe was a player of tremendous impact.
Moreover, Kobe was also an extremely prolific scorer; So much so, that even in his last game, he proved to the world why he is a legend of the game.
ADVERTISEMENT
Article continues below this ad
Kobe Bryant scored 60 points and hit the winning shot with 31.6 seconds left against the Utah Jazz.
WATCH THIS STORY: 5 things to learn from Kobe's Mamba mentality.
ADVERTISEMENT
Article continues below this ad
Kobe had 26 games in his career in which he scored 50 or more points (less than 60). He stands among only 6 players in history to have scored 60 points in more than one game.
Notably, he had 6 such games where he scored 60 or more points. He stands 3rd in the list for most 50 point games and 2nd in the list for most 60 point games. Indeed, Kobe remains a true legend of the game who will always be remembered.