'I Blame You, LeBron James': Hollywood Actor Fumes Over the Lack of Participation at 2021 Slam Dunk Contest
Published 03/06/2021, 3:00 PM EST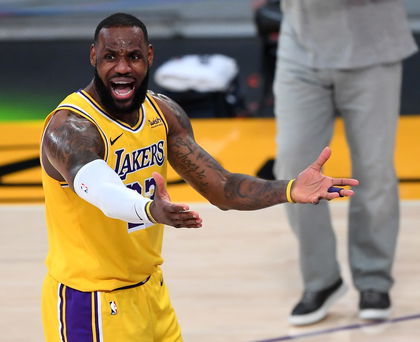 ---
---
The 2021 All-Star weekend has been shortened due to the pandemic, but some are just grateful that it is taking place. While LeBron James will be leading his team into the All-Star game, Hollywood actor Michael Rapaport is frankly agitated that the Lakers superstar is the reason behind the lack of participation in the Slam Dunk contest. 
ADVERTISEMENT
Article continues below this ad
It just makes no sense, doesn't it? What's Rapaport's motive behind targeting LeBron James for the lack of participation in the 2021 Slam Dunk event? Before we dive into his rant about the four-time MVP, here's what he had to say about the players who are taking part. 
"Three people?! Three players? Obi Toppin and two guys I've never heard of? No disrespect to the two guys I've never heard of. But only three of you guys want to participate in the slam dunk contest?" Rapaport questioned. 
ADVERTISEMENT
Article continues below this ad
Why is LeBron James being blamed for this?
Here's a fact: LeBron James has already mentioned that he has very little energy and interest to participate in the All-Star game this year, but is still going through with it. But Michael Rapaport has other reasons as to why James is wrong for his actions. 
"I blame you, LeBron James," Rapaport mentioned. "You're 36 years old, and you have never participated in the slam dunk contest. What the NBA didn't pay you enough to be in a slam dunk contest? They didn't pay Dominique Wilkins, they didn't pay Michael fuc**ng Jordan," he ranted.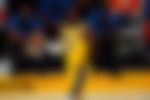 Rapaport's anger has come out in a surprising fashion. What's more intriguing is that he even suggested a different style of play for the Slam Dunk contest and then once again expressed his anguish about the current participants. 
"But what I say is, let's not make a contest. It's crazy times we're in a pandemic. Only three people, three players want to be in the dunk contest. Get the f**k out," Rapaport expressed. 
ADVERTISEMENT
Article continues below this ad
Michael Rapaport cited all the past winners of the Slam Dunk contests as examples that current athletes should live up to. All these great players took part in the event and put on a treat, but a lot of current players aren't willing to participate. 
At the end of the day, it is all about one's personal opinion. So what's yours? Should LeBron James take the blame for the lack of hype this year?
ADVERTISEMENT
Article continues below this ad