"I Broke His Ribs": Metta World Peace Recalls Controversial Michael Jordan Incident
Published 08/09/2021, 4:04 PM EDT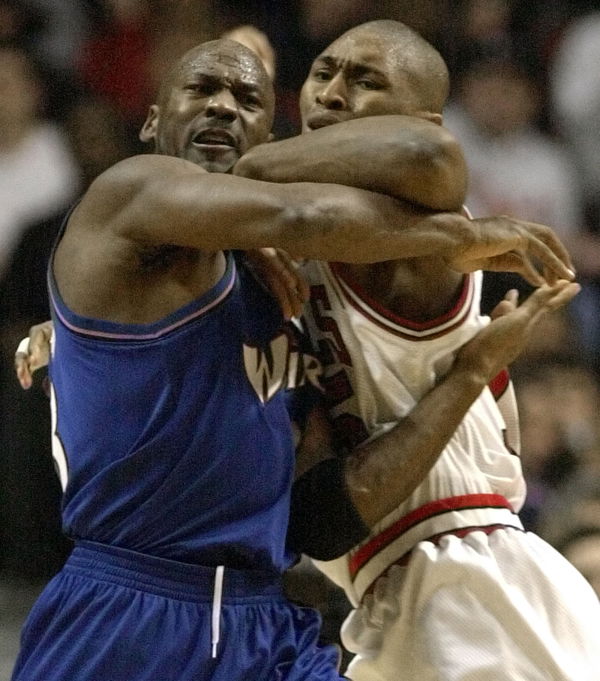 ---
---
The name Michael Jordan in basketball circles has become almost synonymous with the term 'Greatest Player of All Time.' Fueled by an innate drive to compete at the highest level on the basketball court, Jordan carved a legacy that continues to inspire millions till today.
ADVERTISEMENT
Article continues below this ad
However, of the millions of youngsters he inspired, one cost him a few broken ribs! The incident saw the former NBA champion, Metta Sandiford Artest, shove MJ during a pickup game following the Jumpman's 2nd retirement. Having dominated the league from '84 to '98, MJ, while still arguably in peak form, called quits on his NBA career. However, his Airness never lost touch!
ADVERTISEMENT
Article continues below this ad
Metta, drafted by the Bulls in 1999, came into a completely different environment than the one he, like countless others, would care to remember before the 1998 'Last Dance' season.
Artest recalls the moment he "shoved" Michael Jordan
While on NFL legend Shannon Sharpe's podcast Club Shay Shay, Artest dismissed all rumblings of a story that he broke Jordan's ribs. The former champion said – "What really happened was, we was in a game, and MJ asked me to come back, because I was 19 years old, but really competitive. He was like, guard me, guard me. I was still really strong."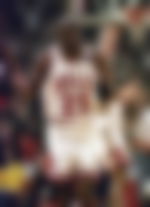 Metta paid homage to his idol and said – "At that time, MJ was killing. When I broke his ribs, he sat out three months came back averaging 25. And I was telling people, if it wasn't for those three months off, he was 35. He was killin em. And you talking about all-stars in the gym. That was one year after he retired. And he was cooking."
Recalling the incident, Metta highlighted the moment, saying – "So when I was guarding MJ, I was just like, I can't let him get the ball. He's so strong, he holds you, so I saw I'm like, I can't let him get the ball. Get yo arms out the f*in way. And my elbow hit him in the ribs."
The climax – Jordanesque
Following the contact, MJ went down, gripping his side in pain, owing to Metta's elbow moving off the ball. But, MJ being MJ, he would still ice the game at the FT line while hurt and walk off! Like Artest remarked, "Damn MJ is nice."
ADVERTISEMENT
Article continues below this ad
The Bulls rookie then clarified that the story floating in the media was a gross representation of the facts. In fact, it comes as no surprise considering the author behind the story, Sam Smith! Previously known for the infamous 'Jordan Rules' book back in 1992, Smith was reportedly at it again. However, Artest debunked all rumblings of any intentional aggression, concluding that, "I'm not gonna punch my favorite player."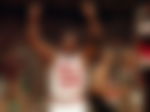 While it's been over 2 decades since the incident, who knows which side is closer to the reality of what transpired on the court.
ADVERTISEMENT
Article continues below this ad
But given Smith's history of publishing based on occasional hearsay, Artest's comments come as a turn of events in a story that could make the headlines 20 years after it actually happened!
Watch this story –  Michael Jordan's Fadeaway, Allen Iverson's Crossover, & Other Iconic Signature Shots in the NBA