'I Bury Them': Lakers Legend Kobe Bryant Explains How He Dealt With Laid Back Teammates
Published 01/10/2021, 11:00 PM EST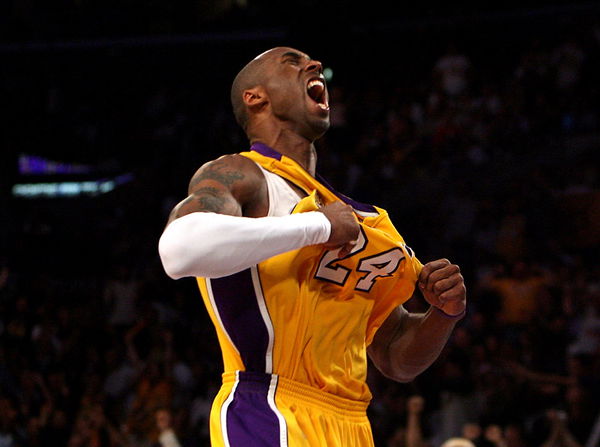 ---
---
It was the Charlotte Hornets' 13th pick in the 1996 NBA draft and the following draft trade that changed the NBA's history forever. Kobe Bryant was sent off to the Los Angeles Lakers and replaced with Vlade Divac.
ADVERTISEMENT
Article continues below this ad
After that, there was no looking back. He stayed with LA for the entirety of his career, defined them and shaped the future for the upcoming stars who would look up to him as an example.
Subtle manipulation to be a part of the Lakers?
ADVERTISEMENT
Article continues below this ad
Some speculations state that Kobe's drafting to the Lakers was no co-incidence but a meticulously planned move. Kobe, former Lakers general manager Jerry West, and his agent Arn Tellem were in cahoots to ensure Kobe's exposure to other teams before the draft was limited.
While Kobe has never agreed to not having any hand in this, that seems a little implausible. He was well aware of what the Lakers brand represented. And not everyone could have predicted how great he was. Kobe knew from the beginning that he wanted nothing short of being an NBA icon.
That's exactly what transpired. He changed the Lakers' dynasty and led them to a three-peat which is etched in NBA's history. Although, many argue that this wouldn't have been possible without his teammate, Shaquille O'Neal. But that never would have changed the way Kobe etched his name among legends.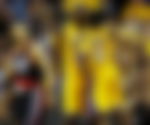 Kobe Bryant brought a winning culture
The last time fans saw Kobe play an NBA game was April 13, 2016, and Kobe ended up with 60 points against the Utah Jazz. However, by this time, a performance like this had become a rare sight in Kobe's case. He was ready to transition from being the greatest player to walk the floor to getting ready to pass the torch.
Bryant retired after this 2016 game and his story ended tragically as last year he passed away in a horrible helicopter crash along with his 13-year-old daughter, Gianna, and seven others. The one aspect of the guard that can't be forgotten is his thirst to win. He made sure of instilling the same in his teammates.
In fact, in an interview, Kobe talked about how he dealt with the Lakers not taking practice seriously.
ADVERTISEMENT
Article continues below this ad
"My response might sound a little tough but I just kill them, I bury them. It's tolerance for that and the kind of culture that the Laker organization stood for when in championships, is not tolerated," stated Kobe.
"You're going to show up to play. You're going to allow the gags with the scrimmage through this drill. I'm going to beat you, I'm going to let you know I beat you, and I'm going to make you consider your professional life choice. I'm not here to be a great teammate, I'm here to help you win championships."
ADVERTISEMENT
Article continues below this ad
This is the perfect way to describe the player Kobe was. Thanks to him, this is the attitude embedded in the Lakers team even today. And if he wasn't there to set an example, they never would have followed in his footsteps and achieved their 17th NBA championship last season.