"I Can Do It" – Mavericks' Luka Doncic Reveals He is Ready for MVP Challenge
Published 12/25/2020, 5:00 AM EST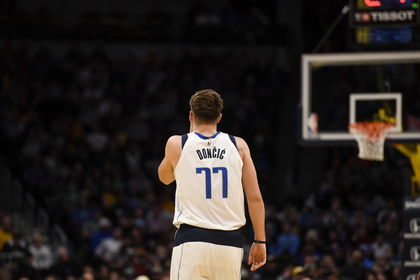 ---
---
Luka Doncic is one of the best players in the NBA right now. The 2019 Rookie of the Year is entering his third season this year and is considered a favorite to win the MVP. After several good performances, Doncic became an All-Star.
ADVERTISEMENT
Article continues below this ad
Doncic spoke to ESPN's The Jump about his expectations from the season. Many analysts have spoken about Doncic being the front runner for winning the MVP this season. Dončić said that he was ready to meet the expectations placed on him. But his primary goals still remain the same – to win an NBA championship with the Dallas Mavericks.
He said, "I think I can do it. But that is not my first goal. Far from it. It is great to see that. But my goal is to always win a championship. I don't think it is just mine, it is the whole organizations' goal. Hopefully, someday we can achieve it."
ADVERTISEMENT
Article continues below this ad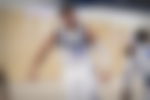 Luka Doncic entered the NBA in 2018. He went to the Dallas Mavericks as the third pick in the 2018 draft. Once he joined the league, he had one of the best rookie years ever seen in the NBA. He made the All-Rookie first team and was named the Rookie of the Year.
Luka Doncic wants to be the MVP
ADVERTISEMENT
Article continues below this ad
In his next season, Doncic became even better. He had an astounding number of triple-doubles across the season, as he and Kristaps Porzingis led the Dallas Mavericks to the seventh seed in Western Conference. For his performances in the regular season, Doncic became an All-Star starter in just his second year.
Doncic was also named to the All-NBA first team. In the playoffs, Dončić made things extremely difficult for the second-seed LA Clippers. Many remember Dončić making that last-second three-pointer to get the victory. However, with Kristaps Porzingis injured midway through the series, Doncic could not get Dallas over the Clippers.
However, the playoffs proved Doncic is a superstar in the NBA. And this season, he is rightfully the front-runner to be the MVP. But it remains to be seen if he can meet those expectations this season. One thing is for sure; Doncic will be a name to remember for years to come.
ADVERTISEMENT
Article continues below this ad