'I Can Handle the Success': Damian Lillard Explains the Secret Behind his Insane Clutch Shooting
Published 03/09/2021, 6:30 AM EST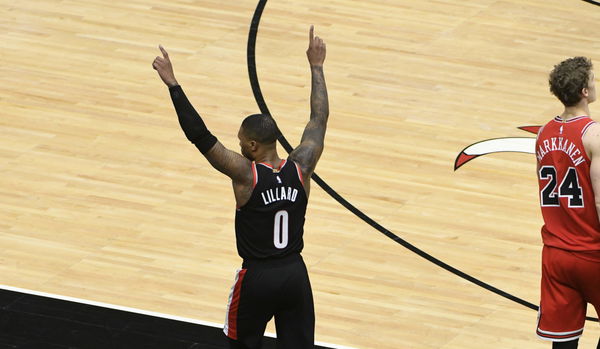 ---
---
Over the last few seasons, Portland Trail Blazers guard Damian Lillard has developed the reputation of an insane clutch performer. Time and again, Dame has come through for the Blazers in dire situations.
ADVERTISEMENT
Article continues below this ad
Most importantly, he can carry this ability through the postseason as well. As a result, he has been part of some of the most iconic dying minute shots in the league. This season, Lillard has helped the Blazers hold the fifth seed in the Western Conference.
Currently, the Blazers have a record of 21-14. If Damian Lillard continues his sensational form post the All-Star break, the Blazers can still climb ranks. Moreover, it will allow fans to possibly witness some more amazing shots by Dame in clutch.
ADVERTISEMENT
Article continues below this ad
But how does Lillard score so efficiently during the last few seconds of the game? Well, he has finally spilled his secrets.
Damian Lillard on his insane scoring ability in clutch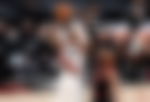 Lillard recently joined 'NBC Sports' for an interview where he discussed his ability to close out games. Lillard said:
"I think everybody looks at closing and they say you know who made the big shot? For me, personally, I prefer to be the one to take the shot. Just because in that moment you can put your team in position to either get over the top, or the team falls short.
ADVERTISEMENT
Article continues below this ad
For me, as the leader of my team, I think part of it is I'm most comfortable being the person that has to answer the question because I know I can move on from it if I don't make the shot, or if I don't make the play."
Lillard further continued, "I can handle the success if I do make the shot, or the play. For me, I would prefer to make that final decision, but I don't think—I think when you think of a closer, you think of a person that's going for the team's neck, that's taking the shot."
Taking tough shots is one of the responsibilities of the top players in the league. Damian Lillard is the leader for the Blazers and he has always stepped up in tough situations for his team.
ADVERTISEMENT
Article continues below this ad
Do you believe Lillard is the best player in clutch? Feel free to share your views in the comments section below.