"I Can't Even Count That High": Stephen Curry Making More 3-Pt History vs Cavaliers Leaves NBA Fans Amazed
Published 11/12/2022, 12:28 AM EST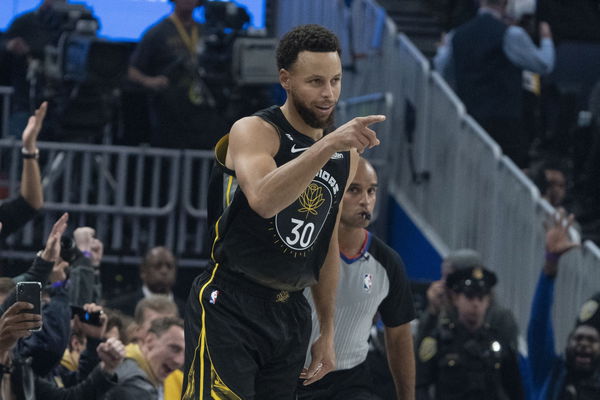 The defending champions Golden State Warriors have started the season with 4 wins and 7 losses. Fans claim this to be a turbulent start to the season and place the blame on the 'championship hangover.' However, this supposed hangover doesn't seem to have affected two-time MVP, Stephen Curry. Shooting 47.5% from the field, Curry has already started making and breaking records this season. The game against the Cleveland Cavaliers was another recording-making night from Curry.
In the first quarter of the game, Curry received an assist from Draymond Green. He stood with a Cavs defender on him and took a shot from behind the arc. This however was no routine three-points but in fact a record-making shot from Curry. With this three-pointer, Curry has now had 200 consecutive regular season games with the three-point column filled. He also happens to be the only player to have done so. And NBA Twitter was awestruck by this.
ADVERTISEMENT
Article continues below this ad
NBA Twitter reacts to Stephen Curry and his latest three-point record
Fans tried to wrap their heads around what they had just seen. Some fans barely found the words to express themselves. They jumped to label Curry as the greatest of all time.
Here are some of the reactions from NBA Twitter:
The Golden State Warriors got back to winning ways after beating the Sacramento Kings earlier this week. During the game, Stephen Curry looked completely fired up and helped his jump pass the hurdle. He bagged 47 points and 8 assists.
Read More: Military Officials Drop Down on Stephen Curry's Warriors Game for Some Eye-Opening Showmanship
Golden State Warriors star Andrew Wiggins stated that Curry is simply going crazy. He claimed that sometimes one can't help but just watch Curry do his thing. He said, "He's that great. He's a special player. Very entertaining even for us on the court."
ADVERTISEMENT
Article continues below this ad
Warriors Coach Steve Kerr was in awe of Curry's performance. He addressed this display as breathtaking. Kerr mentioned that the rest of the team played well around Stephen Curry. However, he believed that the team won because of the four-time NBA champion. He said, "But that was just Steph Curry deciding we were going to win."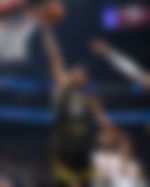 While Curry continues to be a blessing for his team, Kerr is aware that for them to defend their title, the entire team needs to get going.
ADVERTISEMENT
Article continues below this ad
Watch this story: K-pop Star Suga of BTS Meets Stephen Curry and the Warriors 
What do you think about Stephen Curry's performance and latest three-point record? Let us know in the comments below.