'I Could Play For the Nets': Jalen Rose Mocks Brooklyn Nets' Defense After Heartbreaking Defeat Against Wizards
Published 02/02/2021, 12:00 PM EST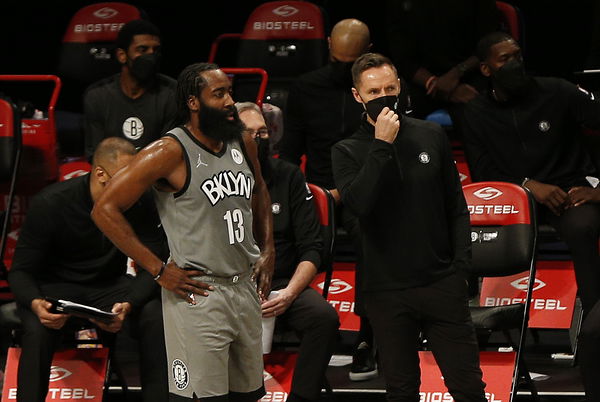 ---
---
Talking about the top contenders in the Eastern Conference, the name of Brooklyn Nets comes to mind. However, over the past few weeks, the team has been extremely inconsistent with their performances. In one game they will absolutely demolish their opponents, but in the next, they'll choke.
ADVERTISEMENT
Article continues below this ad
NBA fans witnessed the latter vs the Washington Wizards. The Wizards who previously had won just three games, winning a thrilling contest against the Nets' Big 3. Thanks to two clutch three-pointers by Bradley Beal and Russell Westbrook, the Wizards registered a 149-146 victory over Brooklyn.
NBA analyst Jalen Rose reacts to Brooklyn Nets' defense
ADVERTISEMENT
Article continues below this ad
Following this embarrassing defeat, Jalen Rose believes even he can play for Brooklyn. Rose said:
"As long as the other team getting buckets. They're gonna be in the game. And so that's something that I know, know, know, for a fact… And what it showed me? You ready for this? I could play for the Nets. I was like I could play for the nets."
With the way things are going for Brooklyn right now, they might as well consider acquiring Jalen Rose. Jokes apart, the organization is in dire need of a good defensive player. They could try their luck in the open market or trade for a player before the trade deadline.
Should the Nets hit the panic button?
ADVERTISEMENT
Article continues below this ad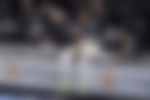 When James Harden was traded to Brooklyn, most believed this would be a two-edged sword. So far, that has been the case for the franchise. They have a sensational offense, but their defense is below average.
In fact, right now they are on pace to have the best offensive rating in NBA history, along with the worst defensive rating in the history of the league. But as the popular saying goes, 'Offense wins games, defense wins championships'. The Nets need to focus on improving their defense.
ADVERTISEMENT
Article continues below this ad
Come playoff time, they need to have an elite defense in order to win it all. What are your thoughts on the Brooklyn Nets? Let us know your views in the comments section down below.