'I Don't Believe': Former Lakers Champion Stands with LeBron James and Condemns Play-in Tournament
Published 05/05/2021, 11:38 PM EDT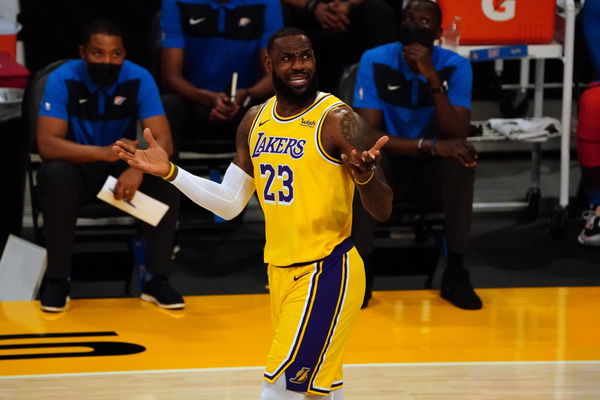 ---
---
The NBA, as is the case with any other major league, keeps tweaking some rules after the passage of a few decades. These decisions mostly come with the intention of staying relevant and sustainable.
ADVERTISEMENT
Article continues below this ad
However, with the recent addition of a play-in tournament, the league has faced friction from its top players like the Lakers' LeBron James.
After the Lakers' loss against the Kings, the Akron Hammer had said the person behind the play-in idea must be fired. Many analysts, including Kendrick Perkins, disagreed with Bron's comments and fired back at him. But finally, there is someone who took a stand for King James.
ADVERTISEMENT
Article continues below this ad
Byron Scott agreed word-to-word with Lakers' LeBron James
Lord Byron, the three-time NBA Champion with the Lakers, came out in support of Bron. In a recent interview, the legendary shooting guard, who also played with Kobe Bryant in 1996, expressed, "I agree with him … it should be the first 8 teams just like it's been for so many years… I don't believe in that play-in and all that stuff."
Now, such structural changes are always hard to digest. Remember the time when the league introduced the hand-check penalty? There always are going to be a few takers and another few who would condemn. 
But LeBron's hate for the play-in makes sense in two different ways. One, it will force the already tired players to participate in one or two more games and that too on a knockout level.
Second, if a team sitting at #7 has five to seven extra wins over the #10 team, it can still lose the playoff berth by giving away just two games. So this boils down all the year's effort and packs it into a matter of two odd games.
Read Also – 'Disagree': Former NBA Champion Rejects LeBron James' Comments on the Play-in Tournament
Who came up with the play-in tournament, and why?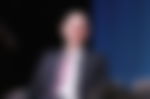 Most people believe that the play-in idea is a brainchild of NBA commissioner Adam Silver. However, the real name behind it is Mr. Evan Wasch, the Executive VP of Basketball Strategy & Analytics. Yes, he is the same guy who came up with the revolutionary 'target scoring' idea for the All-Star games. 
ADVERTISEMENT
Article continues below this ad
Now, his stand is that the play-in format has more pros than cons. He is of the view that the tournament will keep more teams locked in, increasing the competitive incentive and helping with better viewership numbers too. 
In his own words, "We thought the benefit of the marginal incentives was worth the slightly added complexity to this format."
ADVERTISEMENT
Article continues below this ad
Is this format a 'yay' or 'nay' from your end? Help us know your important take on this heated discussion.