"I Don't Even Consider I Have a Father..": NBA Legend Dennis Rodman Opened Up to Oprah About Not Having a Male Role Model in His Life in 1996
Published 08/26/2022, 2:30 PM EDT
NBA legend Dennis Rodman is one of the most flamboyant players ever in the league. He definitely did not care what anyone thought or talked about him. Moreover, he did whatever he wanted to do with no remorse. While it damaged his chances in the league a bit, it also gave him a huge fan following. Lots of fans, especially youngsters, loved Rodman for the way he conducted himself. Fans liked the freedom with which he conducted himself off the court. And also his fearless displays on the court.
The Hall of Famer was one of the best rebounders the league had ever seen. However, Rodman did not have the best of childhoods. His father Philander Rodman Jr. left the family when Rodman was only a child. He left the country and traveled to the Philippines.
ADVERTISEMENT
Article continues below this ad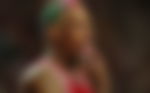 In 1996, Rodman gave an interview with Oprah Winfrey. At the time, he was playing for the Chicago Bulls. During the show, they discussed many interesting facts about Rodman's life. And the eccentric power forward gave honest answers without any hesitation. At one point, Winfrey talked about Rodman's childhood.
Dennis Rodman opened up about his father
Oprah Winfrey showed a childhood picture of the NBA superstar and asked when it was taken. Rodman said that it could have been taken when he was 11 or 12 years old. She then asked what kind of a boy he was at that age. Rodman said that he was a very shy boy who spent most of his time with his sisters and mother. He also said that he felt very secure around his sister and mother.
ADVERTISEMENT
Article continues below this ad
Then Winfrey asked what does Rodman think that his father would think of him at that point. Rodman said, "I don't know. I don't even consider I have a father. Because I don't even know him really."
He also added that he had to be his own and his own provider throughout his life because there were no father figures. However, Rodman admitted that he knows his father was in the Philipines. He also added that his father is wearing his jersey around and that he is proud of what he had accomplished.
ADVERTISEMENT
Article continues below this ad
WATCH THIS STORY – 3 Times Stephen Curry lost his cool on the court
But Rodman could not comprehend how can his father be proud of him when he has not been a part of his life. Rodman said that he cannot accept that. In 2012, Rodman met his father for the first time when he was 42 years old. He publicly announced to his fans that Philander was his father during an exhibition game in Manila. As per reports, Philander Rodman Jr. died in Pampanga on July 14, 2020, when he was 79.
Edited By: Pritam Priyedarshi