'I Don't Think He Really Meant to Disrespect' Former Teammate Eric Gordon Defends James Harden
Published 01/15/2021, 5:15 AM EST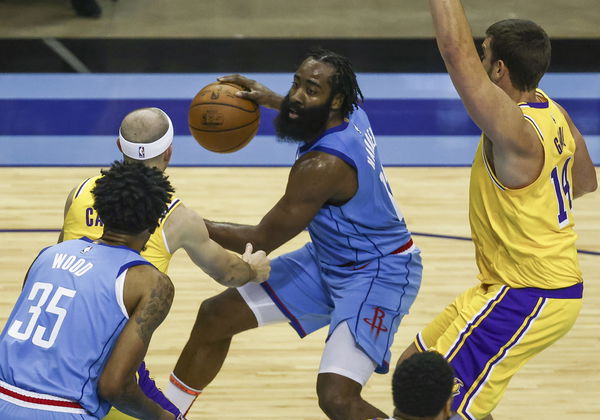 ---
---
The Rockets trading James Harden to the Brooklyn Nets has been one of the biggest talking points. The way things transpired, however, might have left a sour taste in Rockets' fans.
ADVERTISEMENT
Article continues below this ad
After the Rockets' second successive loss to the Lakers, Harden seemed to launch a full-blown attack on the team in a press conference, expressing that the team wasn't good enough and giving a clear indication that it was about time that he was traded.
This did not bode well with new teammates John Wall and DeMarcus Cousins. While Wall took a subtle dig at Harden in his presser, Cousins accused Harden of disrespecting the roster with these comments.
ADVERTISEMENT
Article continues below this ad
Former teammate Eric Gordon defends James Harden
Former teammate and longtime friend Eric Gordon doesn't think so. Prior to their game against the Spurs, Gordon defended Harden and said that he did not mean to disrespect the team. He said:
"For me knowing him personally, I don't think he meant it as far as to really disrespect the team. I think he just wanted a different situation. He has shown that, and he also said it. I think he said in a way where he is forcing out, I don't think he really meant to disrespect the players. He wanted his way out and he got it."
Gordon and the Rockets now have a talented young guard in Oladipo and will look to build chemistry in the team. The team has changed quite a bit now. It will be interesting to see how this team performs.
What to expect from this Rockets team?
The Rockets currently have a very different roster than what they had last season. They have surely lost a generational scorer in James Harden who could carry them to the playoffs.
But this can actually be beneficial for the team going forward. Harden, one of the best players in the league, didn't look comfortable with the flowing offense new coach Stephen Silas wanted to set up.
With Harden out of the picture, John Wall will be the primary ball-handler and the Rockets may finally have a fluid offense. Their new forward Christian Wood is in the running to become the Most Improved Player and can form a great partnership with Wall.
ADVERTISEMENT
Article continues below this ad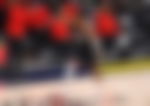 Veteran big man DeMarcus Cousins has also been decent as a backup. Coach Silas will hope that Boogie can step up and partner alongside Wood in the frontcourt as a starter in the near future.
Silas will hope that Eric Gordon can find his form from the three-point line. He has only shot 29.6 % from the perimeter which is far worse than his average of 36.9 %.
ADVERTISEMENT
Article continues below this ad
The Rockets might not be one of the top teams in the West, but given the players they have, they can be an enormous threat to many. If all their players remain fit and have team chemistry, they might the dark horses of the Western Conference this season.