'I Don't Think LeBron Can Catch Him': NBA Analyst Details Why Michael Jordan is the GOAT Over LeBron James
Published 12/20/2020, 4:00 AM CST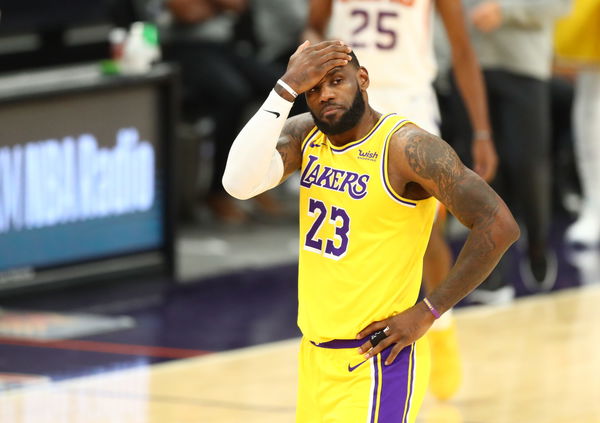 ---
---
The GOAT conversation has been an ongoing debate for several years now. While many regard Michael Jordan as the best ever, there are tons of fans who believe LeBron James can one day surpass him. But how far is LeBron from overtaking Jordan as the greatest player of all time?
ADVERTISEMENT
Article continues below this ad
LBJ has a chance to win the fifth ring of his career this season, and the 2021 championship, will further shorten the gap between him and Jordan.
Who is the GOAT for NBA analyst Max Kellerman?
ADVERTISEMENT
Article continues below this ad ESPN's Max Kellerman gave his insight on possibly the biggest argument in NBA history. He was asked if a fifth ring will make LeBron James the undisputed GOAT in the league.
"No, LeBron's already got the career argument it's either him or Kareem [Abdul-Jabbar]. And I think in the pros, in the NBA considering how LeBron is still playing at his age, it's LeBron. Peak is [Michael] Jordan. And I don't see where LeBron will elevate his peak over Jordan's."
Max then explained the true definition of a player who is eligible to become a GOAT.
"When we talk about greatest guys, I don't we just mean add up all the winshares by the end of the career… Nor do I think it's just a guy who had one season…We're talking about a guy who's prime, who concentrated the highest level of performance over a significant number of years.
"… Every time you gave, here Jordan here's an All-Star, he won the finals in under 7 games. And put up numbers of the likes we've never seen. And was an all-world defender. He's the greatest of all-time, I don't think LeBron can catch him."
Max made an extremely valid point about Jordan's peak being higher than LeBron. During their respective peaks, Jordan was indeed the best player the world had ever seen.
Can LeBron James ever catch up with Michael Jordan?
ADVERTISEMENT
Article continues below this ad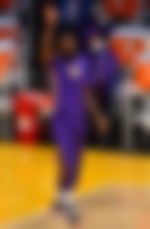 Longevity is the biggest point in favor of LeBron when he is brought up in the GOAT conversation. However, his versatility to play multiple positions is something that is overlooked various times.
Regardless, LBJ still has a few years left in the tank. He might win two more rings to at least equal the number of rings MJ won in his career. Maybe then, James will have a chance to overtake Michael Jordan as the GOAT.
ADVERTISEMENT
Article continues below this ad
What are your thoughts on the GOAT conversation? Is it LeBron James or Michael Jordan? Let us know your views in the comments section down below.