'I Don't Want it': When the GOAT Label Made Michael Jordan Cringe
Published 02/15/2021, 8:30 AM EST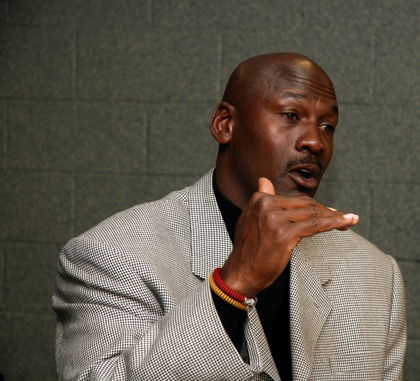 ---
---
Rafael Nadal or Roger Federer? Lionel Messi or Cristiano Ronaldo? Michael Schumacher or Lewis Hamilton? Who is the greatest of all-time in their field? These sports debates are a never-ending saga. However, none of them is argued about on a more consistent, vigorous basis than the NBA one – Michael Jordan or LeBron James?
ADVERTISEMENT
Article continues below this ad
Fans, critics, and close aides never fail to present their case by picking one over the other. But while LeBron James has put himself in the conversation more recently, just a decade ago, there was no debate at all.
That was because most people thought that the so-called GOAT tag belonged to Michael Jordan.
ADVERTISEMENT
Article continues below this ad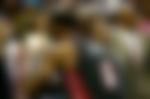 However, it is/was not something which the former Chicago Bulls star cherished or even cherishes to this day. He believes that it does a disservice to the ones that came before him and made an impact on the game.
When asked by Michael Wilbon in an exclusive interview back in 2009 if he wants the GOAT tag, he said –
"I don't want it on a sense because I think it disrespects Wilt Chamberlain, Jerry West. You know, all the guys that prior to me, I never had a chance to play against. What everybody's saying I am I never had the chance to compete with other legends that were prior to me.
"When I hear it, I cringe a little bit because it's a little bit embarrassing because no one knows… I would love to have played against them but I never did. For you to say, I am better than him, I mean it's your opinion."
When LeBron James had a contrasting opinion to Michael Jordan
However, MJ's nemesis does not share the same thought. After he heroically led the Cleveland Cavaliers to an NBA finals win over the mighty Golden State Warriors in 2016, he anointed himself the best basketball player of all-time.
In an episode of ESPN's "More Than An Athlete", he said –
ADVERTISEMENT
Article continues below this ad
"That one right there made me the greatest player of all-time… Everybody was just talking about how [the Warriors] were the greatest team of all-time, like, it was the greatest team ever assembled. For us to come back the way we came back in that fashion, I was, like, 'You did something special."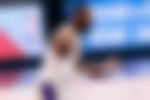 Unsurprisingly, his narcissism did not go down well with the NBA community. He copped up a fair amount of criticism and changed his stand last year.
ADVERTISEMENT
Article continues below this ad