"I Felt Like Magic Johnson": Chris Bosh Details Lakers Fascination as a Child
Published 09/12/2021, 1:44 AM EDT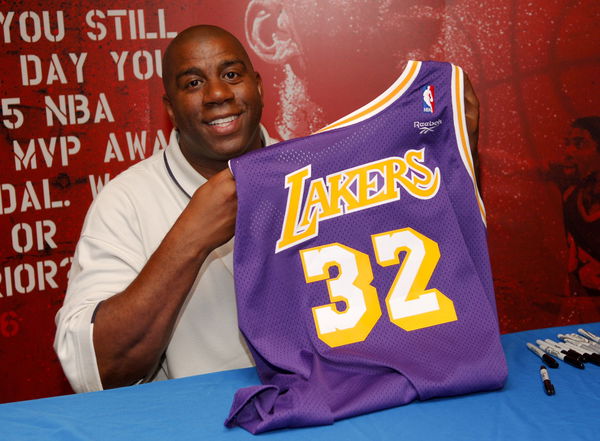 ---
---
When we receive a present we want, the feeling is indescribable. New Hall of Famer, Chris Bosh shares a similar story of how he felt when he received his first ever Lakers jersey.
ADVERTISEMENT
Article continues below this ad
Bosh battled through many injuries and had a tough time in his career. However, one thing that stayed a constant was his love for the game of basketball. It helped him fight through the pain and difficulties and become the great player he went on to become. He reflected upon this love during his Hall of Fame enshrinement speech as he spoke about receiving his first-ever NBA-themed present.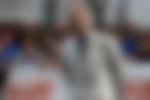 Watch this story: Anthony Davis, Scottie Pippen, and Other Teammates of LeBron James and Michael Jordan Pick Sides in GOAT Debate
ADVERTISEMENT
Article continues below this ad
Chris Bosh's Lakers jersey story
Unsurprisingly, growing up, Bosh was a huge fan of the game. Like many, even he wanted everything that NBA players would wear. He mentioned how he dreamed of owning Jordans, but he knew that his parents would never buy him those. But, on one Christmas night, he received a Lakers jersey, which made him feel special.
Bosh said: "So, this one day under the Christmas tree, my preteen prayers were answered, folded neatly in this little box was a Lakers jersey. As I am taking it out, I'm just so excited. I'm like, 'man, is it Magic, is it Kareem, is it Worthy?'
"I look at both sides….. and it just said Lakers. No name, no number, just Lakers. But I still felt like Magic when I put it on. I even go outside and play a little bit. And I was so proud, until I wore it to school."
The 'Dinosaur' shared it in a hilarious way, but what shines through is his true passion for the game. Despite receiving a plain jersey, he felt like he was Magic Johnson while wearing it. These small things help a player to work and become better at their sport.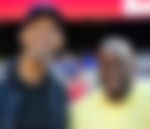 This story is a great example of how passion is all that you need to chase your dreams. Bosh had all the passion in the world to make it to the NBA. Ane he didn't just do that; he went on to become one of the greats of the sport and is now a Hall of Famer.
A Hall of Famer
ADVERTISEMENT
Article continues below this ad
Bosh came into the league as the fourth overall pick in the famous 2003 draft. While rookies LeBron and Melo took center stage, Bosh became an upcoming star in Toronto. He averaged 11.5 points, 7 rebounds, and a block in his rookie season.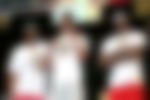 But at the end of his career, Bosh appeared in 11 All-Star games and even helped Miami to back-to-back championships. Notably, his offensive rebound led to the infamous Ray Allen triple that helped the Heat force a Game 7. For his career, he averaged 19.2 points, 8.5 rebounds, and 2 assists. He also played a big part in revolutionizing the center position from a defensive threat to a two-way position.
ADVERTISEMENT
Article continues below this ad
Do you feel like Chris Bosh is an underrated player? Let us know in the comments below.