'I Get PTSD': LeBron James Reveals He Would Retire Than Play for Orlando Magic
Published 05/30/2021, 12:57 AM EDT
---
---
There is bad news for the Central Florida Club, as LeBron James has made it crystal clear that he would never be enticed enough to play for them. For the league's biggest star to say that must be heartbreaking for the Orlando Magic Fans. So, what made LeBron say something so harsh?
ADVERTISEMENT
Article continues below this ad
What was the Orlando Bubble?
The COVID-19 pandemic, that caused wreckage in the entire world in 2020, also had a devastating impact on sports. Many games, matches, and events were cancelled in light of the situation.
ADVERTISEMENT
Article continues below this ad
However, the NBA, which was also close to completely calling off the 2019-20 season, had another idea in mind.
Adam Silver, along with other executives of the NBA, decided to take the season ahead by hosting the rest of the games along with the playoffs, in Disney World, Orlando. While this seemed like a wild idea at first, with proper rules and regulations, it was actually made possible.
Players had to remain isolated from the rest of the world, maintaining complete social distancing norms. It was only later in the postseason that they were allowed to bring in close friends and relatives inside the Orlando Bubble.
In fact, teams that went deeper into the postseason had to stay longer than others. So, since the Los Angeles Lakers won the championship, LeBron and Co. had to stay the longest.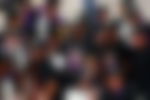 They had arrived from between mid and late July and left by October. During their time there, a lot of talk about the toll it was taking on players mentally was making rounds. Being completely away from loved ones for this long was certainly an unpleasant and new experience. No wonder, LeBron showed such resentment for Orlando.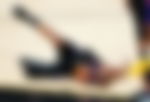 LeBron James' utter disdain for the Orlando Bubble
In another episode of 'The Shop' by HBO, James looked disgusted just at the thought of Orlando. When part-time wrestler and rapper, Bad Bunny, confessed that he had shifted to Orlando to train for three months, James jokingly claimed that he would much rather see retirement than be there again.
LeBron even stated, "That's part of the reason I haven't taken my daughter to Disney world. You got to understand that every time I hear Orlando, I get PTSD."
When asked if Orlando has a chance of free agency, Bron blatantly denied it.
ADVERTISEMENT
Article continues below this ad
This isn't a surprise because time and again, LBJ has spoken up about his displeasure of being in the Bubble. In fact, he wasn't the only NBA star against the idea as there were also some players who looked at this entire ordeal positively. What are your thoughts on this topic of discussion?
ADVERTISEMENT
Article continues below this ad
WATCH THIS STORY: Kevin Durant, Giannis Antetokounmpo, and Other Stars That Have Had Heated Moments in the Playoffs so Far