"I Got 23 Pairs, MJ Got 23 Pairs and That's It..": Mark Wahlberg Reacts to Exclusive Michael Jordan Sneaker Collab Fetching 6 Figures Online
Published 08/16/2022, 6:00 AM EDT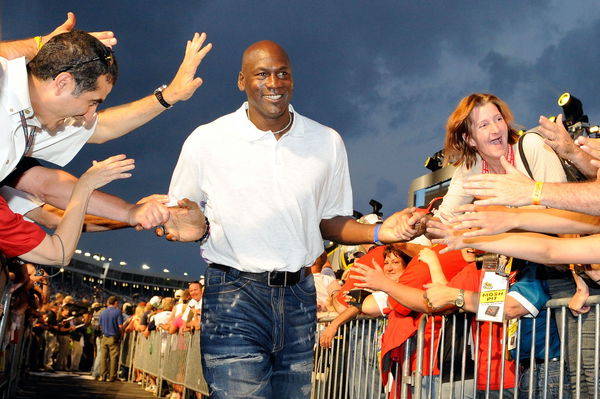 The market is affected not only by the growing interest in sports but also by other things surrounding it. Likewise, when NBA players and their rare collectives started drawing fans, the same thing happened. In sports, shoes play an important role. From these things, we can see what is going on.
But did you know that the cost of one shoe can be more than the price of a small car? It has been reported that there are people who collect these rare things and are willing to spend so much in order to obtain them.
ADVERTISEMENT
Article continues below this ad
Moreover, if you doubt us, check the prices of shoes at StockX where they are going crazy and they are selling out fast. Sneaker geeks are taking their prize collection to a whole new level and it is making a record every day, and who can blame them; the shoes are rare and have history attached to them.
Then there was Mark Wahlberg's reaction to an exclusive Michael Jordan sneaker collaboration that garnered 6 figures online. A promotion of Kevin Hart and Mark's new Netflix film, "Me Time" was featured on Complex Sneakers' shopping vlog the following week.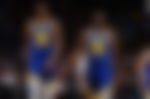 During their time at the event, they discussed their favorite sneaker moments and shared many stories about them. They talked in between about the hyped-up shoes on the market and Mark was shocked at how much fans are paying for those shoes. 
In a recent interview, Mark Wahlberg talked about how NBA fans are obsessed with the sneakers
ADVERTISEMENT
Article continues below this ad
In between their discussion about the sneakers that are hot on the market, he learned about the price people are paying for Mark Wahlberg x Air Jordan 4 Retro "Wahlburgers". It may surprise you to know that there are a pair of these on the market for $100,000.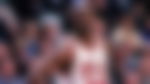 The design was created back when Mark opened Wahlburgers at the Mall of America in Minnesota in 2018. In talking about this, Mark mentioned saying: "You know such a specific thing to our restaurant, people went crazy for them and it's hard because I have so many friends who I would want to give the shoes too but we literally got 23 pair. You know I got 23 pairs MJ got 23 pairs that was it."
ADVERTISEMENT
Article continues below this ad
Watch This Story: Michael Jordans 5 Rumored Affairs After Divorce with Juanita Vanoy
Over time, prices will continue to increase, and fans will continue to purchase them. We'd love to hear your thoughts on this. Please share them in the comment section below.