Shaquille O'Neal Snubs 2 Hollywood Actresses for Billionaire Pop Star
Published 05/05/2022, 12:00 PM EDT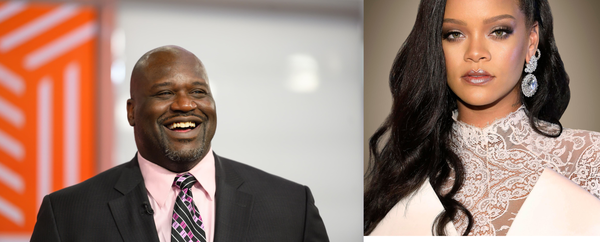 The NBA world and the entertainment world go hand in hand. There are many celebrity appearances in NBA games and NBA athletes are familiar faces in movies and music. The same can be said about Shaquille O'Neal.
The 4 time NBA champion is a certified DJ and has major cameos in popular movies. Moreover, in the latest episode of his popular podcast, Shaq talked about the celebrity he wants to marry.
ADVERTISEMENT
Article continues below this ad
Interestingly enough, the celebrity he wants to marry is singer Rihanna. Talking on his podcast, Shaq makes this interesting choice while playing a game.
Shaquille O'Neal talks about his celebrity crush
Shaquille O'Neal is undoubtedly one of the greatest players ever. He won 4 NBA titles with the Los Angeles Lakers and the Miami Heat and he changed the league like no other.
The Big Aristotle used his physicality and skills to dominate the league. Apart from the 4 NBA titles, he won almost every individual accolade.
Interestingly enough, he has had success outside of the basketball court. Shaq is a successful businessman, philanthropist, analyst, and DJ! Yes, you heard that right. Shaq is a DJ. Not only that, he has had major cameos in Hollywood movies. O'Neal has acted in films like Uncle Drew and Grown Ups 2, to mention a few.
WATCH THIS STORY: How Much of Liverpool Does LeBron James Own?
Furthermore, he wishes to marry a singer. The singer is none other than Rihanna. The Billionaire singer is one of the most familiar faces in the world. Moreover, she is making all the headlines around the world after the news of her pregnancy with fellow rapper ASAP Rocky went viral.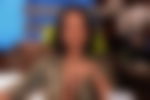 ADVERTISEMENT
Article continues below this ad
While playing a choice game on The Big Bacon episode of The Big Podcast with Shaq, O'Neal snubbed two celebrities for Rihanna.
Shaq said, "You are really making me do this. Rihanna, I gotta marry. Halle, I gotta take on a date. I will have to dispose off Paula Patton."
ADVERTISEMENT
Article continues below this ad
Interestingly enough, Shaq plays a similar bench involving NBA players. When asked about who would Shaq start, bench, and cut among Giannis Antetokounmpo, Joel Embiid, and Nikola Jokic, Shaq had an interesting choice.
He chose Giannis as the player to start, Embiid to make the bench and Jokic unfortunately does not make the cut for Shaq.