"I Have No Clue Who the F**k This Guy Is": Dennis Rodman Reminisced About His Unusual First Meeting With North Korean Leader Kim Jong-un
Published 08/30/2022, 11:00 AM EDT
NBA Hall of Famer Dennis Rodman has a very outlandish personality. The five-time NBA champion has been embroiled in controversies multiple times throughout his life. One of them is his friendship with North Korean supreme leader Kim Jong-un. Moreover, he has visited North Korea many times and has become a big celebrity there.
Rodman once revealed that his first meeting with Kim Jong-un was a little unusual, even for him. Rodman was a guest on boxing legend Mike Tyson's podcast, 'Hotboxin' in 2020. While talking about various things, the hosts asked him about his relationship with Jong-Un.
ADVERTISEMENT
Article continues below this ad
Rodman said that the first time he met the supreme leader was when he was a part of the Harlem Globetrotters in 2013. Rodman said, "Some of the dignitaries came down and asked me to go with. I'm thinking I'm going to jail right or some s**t like that."
He mentioned that there were special chairs for Jong-Un and he was made to sit in the middle of their arrangement. "Next thing you know, you got 22,000 North Koreans, all of a sudden they stand up and they start clapping. I mean loud clapping, stuff like that, and they're cheering and I'm thinking they're doing it for me," exclaimed Rodman.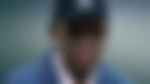 However, it turned out that the applause was for Jong-Un. After that, Rodman had a conversation with the translator. "I said, 'who is that guy?' He said, 'that's our leader', I said, 'leader of what?' He said, 'no he's the leader of our country', He says, 'Kim Jong-Un.' I said, 'I have no clue who the f**k this guy is.'", revealed Rodman.
Dennis Rodman and Kin Jong-Un developed a good friendship
ADVERTISEMENT
Article continues below this ad
The former Chicago Bulls and Detroit Pistons legend was blown away by the reception Kim Jong-un received. Rodman continued, "He walks over to me, sits down, and all of a sudden he puts his hand on my arm and he said, 'it's okay, Dennis'. He said, 'I love basketball'. I said, 'that's fine I love it too.'"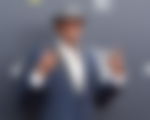 Jong-Un told him that he was glad that Rodman could make it. Although, he said that he had asked Michael Jordan to come but 'His Airness' refused. They proceeded to have dinner together and Kim Jong-un invited Rodman to make more visits to the country in the future.
ADVERTISEMENT
Article continues below this ad
WATCH THIS STORY: 10 things Chicago Bulls legend Dennis Rodman can't live without
While Rodman was surprised with the way things developed, he wasn't disappointed by it. He takes pride in his friendship with the supreme leader of North Korea.
Edited By: Pritam Priyedarshi