"I Know I Wasn't the Smartest Guy in the Room": Millionaire Shaquille O'Neal, Who Earned a Doctorate Degree at Age 40, Reveals One Habit That Fueled His Success
Published 10/09/2022, 8:30 AM EDT

Follow Us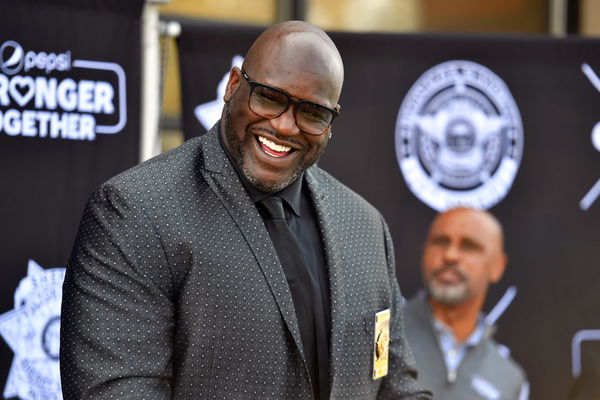 NBA star Shaquille O'Neal revealed what made him the successful person that he is today. In a recent interview, O'Neal said that he never hesitated to ask questions. He was always looking to learn and never felt ashamed to ask if he didn't have knowledge about something. He further talked about how he got the idea of dividing his money into several parts to spend on particular things. Shaq's interview with host Grant Cardone was released on October 8, 2022.
A report in 2018 stated that 60% of NBA stars go broke within five years of retirement. However, there are few retired NBA players who have managed to be among the 40% and have a net worth of over hundreds of millions of dollars. It has been almost two decades since Michael Jordan retired, but the former Chicago Bulls star is worth $1.7 billion as of now. Similarly, Magic Johnson and former Milwaukee Bucks star Junior Bridgeman both have a net worth of over $600 million.
ADVERTISEMENT
Article continues below this ad
There are always risks involved when it comes to making money. Is it the right company or product for investment? Is the risk worth taking? Will the product bring huge profit? There are several questions like these that come to mind. So it is likely wise to get consulted by experts or ask for help at times of doubt. Evidently, that is what the Big Aristotle did.
Shaquille O'Neal explains how he became a great businessman
In an interview with Grant Cardone, Shaquille O'Neal was asked how he gained the skills of making money and becoming a millionaire. Shaq replied that it was because he attained the knowledge necessary by learning from others. He added that while some people learn from their mistakes, others sought help from experts. O'Neal stated that he never shied away from asking questions.
"I was never afraid to ask questions because I know I'm not the smartest guy in the room. If I see somebody that's doing it, take one question like, 'Hey man, how'd you do that? Oh man, I did this, I did this', and I write it down and I memorize it," said Shaq.
The Los Angeles Lakers legend recalled asking a successful businessman how he got so rich. Shaq stated that the man advised him to spend no more than 1/4th of his earnings on luxuries and save the rest of the money.
ADVERTISEMENT
Article continues below this ad
"So once I started doing that, I was like, 'Aha, so every time I got a check I just took a little piece for me, for bills and for cash and I saved it, and I just put it away put it away. And then I started doing annuities because I was like, 'You know what I have a wife I have the children now I want to be able to collect a lot of money at the age of 50 55 and 60,'" said Shaq.
ADVERTISEMENT
Article continues below this ad
What do you think of Shaq's business skills? Let us know your thoughts in the comments sections below.