'I Love What he Represented Outside of The Ring': Damian Lillard Explains What Makes Muhammad Ali the GOAT
Published 03/08/2021, 10:17 PM EST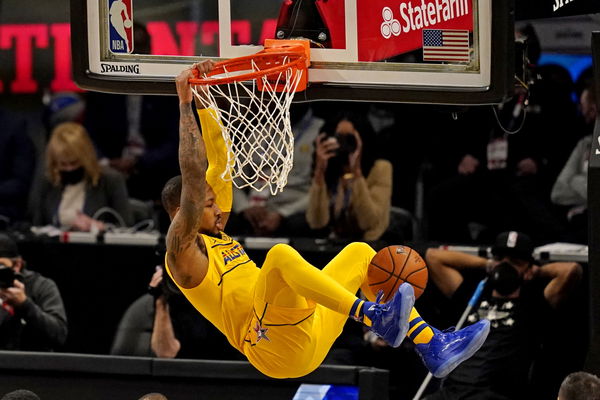 ---
---
It is only natural for even the best players in their respective sports to have admiration for another athlete. Usually, it is someone in their league, to whom they look up to and want to emulate their ways. However, the Portland Trail Blazers' star Damian Lillard looks up to someone outside of the NBA. It isn't surprising for someone to hold, one of the greatest boxers to ever step into the ring, in such high regard. But what is Dame's reason?
ADVERTISEMENT
Article continues below this ad
Damian Lillard respects Muhammad Ali
Everyone who follows Damian Lillard on social media isn't oblivious to the fact that he is an avid fan of boxing. Watching Ali in the ring, there is nobody who won't become his fan. However, other than that, his contributions outside of that are what Lillard really respects.
ADVERTISEMENT
Article continues below this ad
During the All-Star weekend, Lillard opened up about what actually makes the three-time heavyweight champion, the GOAT. "Muhammad Ali is my favorite athlete of all time," asserted Lillard. "He's not my favorite athlete of all-time because of what he did in the ring. I love what he represented outside of the ring regardless of what he might have been putting on the line with his boxing career."
"Him being as big of a star as he was at that time. I'm not sure there's been any athlete in history that was at his peak, and on top in terms of fame and success in their sport and was willing to give it all up for what he believed in. So, he the G.O.A.T. for a reason and it's not just for what he did in the ring."
Thus, the Blazers' star also wants the same quality Ali possessed. "That's something that I take away from him is not letting who I am as an athlete or what my career is get in the way of who I am as a person, how I really feel, and what really matters to me," he said.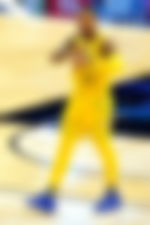 Lillard headed for more success too
ADVERTISEMENT
Article continues below this ad
Damian Lillard stole the show with his stellar performance in the All-Star Game. Ending the night with 35 points for Team LeBron and going a perfect 16-of-16 from the field, it would be surprising if they hadn't won the battle.
In fact, he had led the team in the 2020-21 campaign, to even more success than last season. While they had to fight their way into playing the playoffs, this time a place for them seems inevitable.
With a 21-14 record, Portland Trail Blazers are standing fifth in the Western Conference. The second of the season still remains and even though a lot could change until it ends, Blazers' look like title contenders this year.
ADVERTISEMENT
Article continues below this ad
Read also- LeBron James Has Special Words of Appreciation for Steph Curry and Damian Lillard