'I Lucked Out': Andre Iguodala Finally Reveals His Views on Snubbing Stephen Curry for 2015 NBA Finals MVP
Published 07/15/2021, 7:30 AM EDT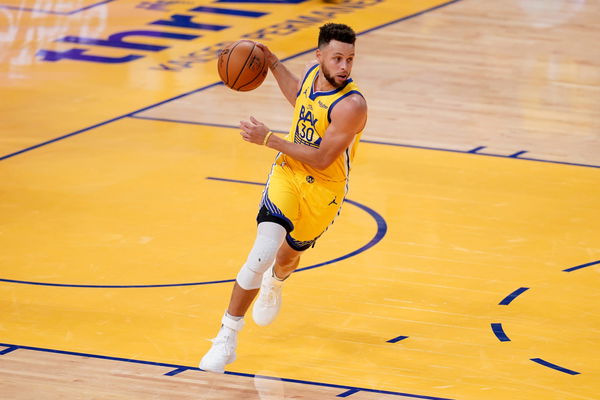 ---
---
The Golden State Warriors dynasty broke Michael Jordan and the Bulls record for most wins in an NBA season. They won 73 games in 2016, and players like Stephen Curry, Draymond Green, and Kevin Durant come up when one thinks of the Warriors.
ADVERTISEMENT
Article continues below this ad
However, before Kevin Durant, the Warriors won their first championship in 2015. They defeated LeBron James' Cleveland Cavaliers to win their first NBA title in 40 years. The Finals MVP went to Andre Iguodala. However, there is a debate to this day that Stephen Curry should have won Finals MVP. Iguodala addressed this and had his say.
ADVERTISEMENT
Article continues below this ad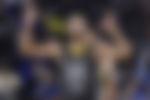 Iguodala says Stephen Curry should have the MVP
On a recent episode of 'The Old Man & The Three', Andre recalled his conversation with Trevor Ariza. He had told Trevor Ariza that he "lucked out and got one Finals MVP." He thought Stephen Curry should have won it until Trevor told him that he deserved it given his defense on LeBron James. Andre then agreed that he deserved to win it.
Iguodala has the lowest scoring average for a Finals MVP. Moreover, he didn't start until Game 4 of the finals. Andre is also the first player to win Finals MVP coming off the bench. He received 7 votes while LeBron received 4. Stephen Curry received 0.
Iguodala averaged 16.3 / 5.8 / 4.0 per game as opposed to Stephen Curry who averaged 26/5.2/6.3 per game. Stephen Curry scored over 20 points in every single game but 1. Moreover, LeBron also had a fair argument to win it as he averaged 35 points, 13 rebounds, and 8.8 assists a game. He led both teams in points, rebounds, and assists.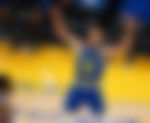 While Iguodala played great defense on LeBron, he still averaged astonishing numbers. Iguodala further spoke about Steph and said, "I do think Steph should have got one, which one, I don't know. One of the three." So which year should have Curry won?
Which Finals MVP did Curry deserve?
In the 2 championship runs that had Kevin Durant, KD took home the crown both times. Could Curry have won one of those?
In the 2017 finals, KD averaged 35 points, 8 rebounds, 5 assists, 1 steal, and 1 block. There was no argument on whether anyone apart from Kevin Durant deserved finals MVP. Curry averaged 27 points, 8 rebounds, and 9 assists that year.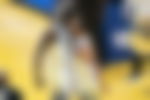 Kevin Durant also won it in 2018 with yet another all-around performance putting up 28.8 / 10.8 / 7.5 along with 2 blocks a game. Curry also had an impressive series as he averaged 27.5 points, 6 rebounds, 6.8 assists, and 1 steal for the series. Now, Curry could have a fair case for 2018.
ADVERTISEMENT
Article continues below this ad
However, 2015 season Curry was far superior to any other player on the Warriors team. While Iguodala did play great defense, Curry led them in scoring in 5 out of the 6 games played. His best chance to win the trophy was the 2015 season.
Do you think Curry deserved to win Finals MVP over Iguodala?
WATCH THIS STORY-  Heated Moments of the Bucks' Giannis Antetokounmpo in the NBA Playoffs
ADVERTISEMENT
Article continues below this ad