"I pis*ed him off and he killed our whole team": LeBron James' Former Teammate Recalls Painful Kobe Bryant Thrashing
Published 05/29/2022, 5:30 PM EDT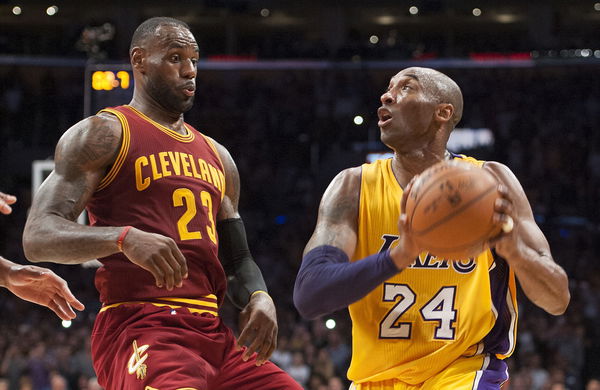 Kobe Bryant was known to be a phenomenal competitor and was a mirror image of Michael Jordan. When the "Black Mamba" came to the big stage, fans already noticed those similarities, whether it was them gliding through the air to the basket or just sinking in contested mid-range shots. Kobe also adopted Jordan's attitude and work ethic.
"Mamba Mentality" didn't come out of nowhere. Kobe, too, had a penchant for giving it back to players who got the better of him in a game. Former Cleveland Cavaliers player Iman Shumpert had firsthand experience of playing Kobe Bryant and stated that he destroyed Iman's team after the latter stole the ball quite a few times from him.
ADVERTISEMENT
Article continues below this ad
Shumpert recounted this in a game anecdote about Kobe to DJ Vlad. As written above, Shumpert had stolen the ball from Kobe quite a few number of times. He told Shumpert, " Great game, young fella."  Then, he proceeded to just destroy the Knicks in that game. Shumpert recounts, " You know what's crazy too. I don't remember watching the game while I was playing it," said Shumpert. "I felt like he was doing it to me and then I went and watched back the game. He hit only two other buckets on me. He just started out like I am pissed off and he killed our own team". He mentioned different people were guarding him, but he got the better of them all.
Kobe Bryant against the Knicks in 2012
Kobe Bryant's competitiveness is shown through this anecdote. Shumpert was talking about a game in 2012 where the Lakers were losing to the New York Knicks at Madison Square Garden.
ADVERTISEMENT
Article continues below this ad
Kobe brought up the heat and intensity during the final quarter. As such, he started off by weaving through a double team and scored a layup two. After that, he went through the Knicks defense again to hit the ball off the backboard and pass it to Pau Gasol, who got a midrange bucket.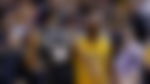 From there on, Kobe showed a variety of corner and mid range jump shots to keep his team in the game. His contribution in the game ended with a near corner three. He scored 34 points. Most of the points were from the last quarter of the game. Eventually, Knicks won the game 91-82 though despite everything.
ADVERTISEMENT
Article continues below this ad
Watch this Story: Michael Jordan vs jack Nicklaus net worth
Is Kobe one of the top 10 basketball players ever? What do you think? Discuss it in the comments below.
Edited By: Ajinkya Aswale