"I Respect That": Shaquille O'Neal's Defining Statement Puts an End to Potential Brawl With Jazz Star Rudy Gobert
Published 05/11/2022, 8:30 PM EDT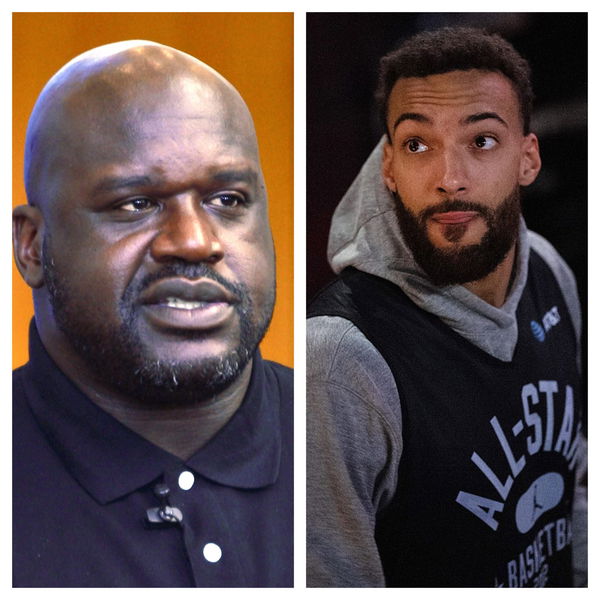 Most fans would agree with the notion that Shaquille O'Neal was one of the most dominant centers ever. He was a beast on the basketball court and caused mayhem. Shaq was too strong and was too quick for his size. The guy has a statue of him outside the Lakers' Crypto.com arena. 
The Rudy Gobert and Shaquille O'Neal saga has been going on for some years now. In the recent episode of 'The Big Podcast with SHAQ', Nischelle asked Shaq about the rumors that claim Donovan Mitchell and Gobert are in a beef. 
ADVERTISEMENT
Article continues below this ad
Shaq said, "Rudy's a great player. Fine defensive player, but he offers nothing on the offensive end." Then comedian Spice Adams said, "I think Rudy Gobert can hold you for like 12 points.". And Shaq replied, "Yeah in the first 3 minutes.." and proceeded to explain how he would easily score against him.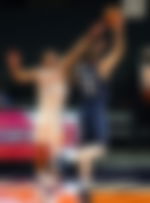 But after the recent back and forth, Shaq seems to have shown respect to the Utah Jazz center.
Shaquille O'Neal vs. Rudy Gobert
This time Rudy chose to respond with a comment on Instagram saying "I would lock his a** up." And this has stirred a bit of debate on social media in the past couple of days. But it finally looks set to an end.  
During an interview with Shaq, B/R's Taylor Rooks revealed what Rudy told her. She said that Rudy wanted Shaq to know that this was not beef and maintained that he would lock up Shaq. He also said that he believes that because of his mentality and that he would love to play against a prime Shaq. 
ADVERTISEMENT
Article continues below this ad
Hearing this Shaq said, "You know what Rudy, let me tell you something: I respect that. I do." The Big Diesel then went on and talked about his comments on players. He said that his comments are taken as hate by many but it's not. And said that he wants the current generation of players to be great. Shaq said that when he sees a good player he wants to push them to be great players.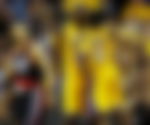 Shaq played during a time when there were no modern or hybrid centers. You give him the ball in the post and he goes to work. Because of this, we could see a lot of centers competing against each other in the post. With his sheer power and athleticism, Shaq dominated the low post. His defenders either had to foul him hard or move out of the way. But when some fouled hard, they faced Shaq's wrath.
ADVERTISEMENT
Article continues below this ad
WATCH THIS STORY – Stephen Currys Holey Moley: Warriors Superstars Love For Golf Taken to the Next Level
Even though the beef has ended, you could see most fans agreeing with Shaq and believing that he will score at will against Rudy.