"I See Some People Commenting..": 3x NBA All-Star's Girlfriend, Who Went Viral for Kylie Jenner Beef, Shuts Down Haters After Big Success
Published 03/18/2023, 10:10 AM EDT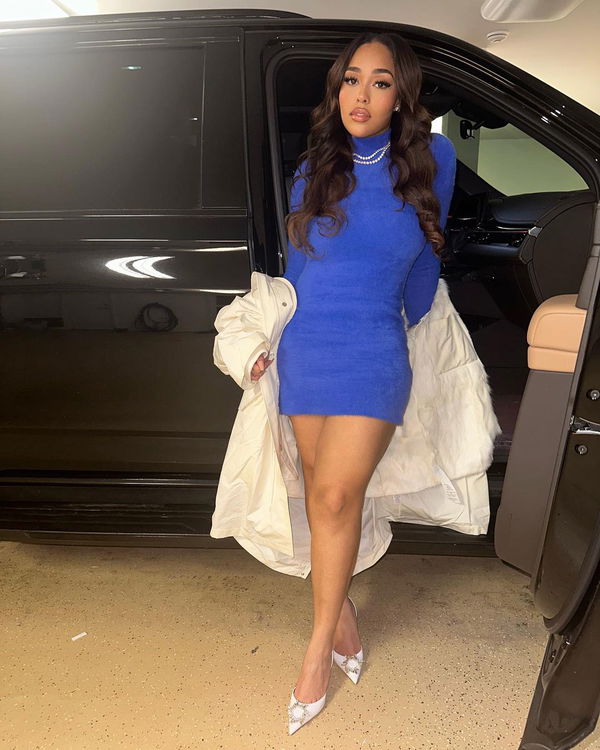 Pop culture icons Kylie Jenner and Selena Gomez took the internet by storm a few weeks ago with their rumored beef. A series of photos and videos shared on social media platforms by them had fans suspicious of a potential fallout or disagreement between the two. Jordyn Woods, the girlfriend of an NBA star, had a huge role to play in the whole saga and it seems she still has no respite from the fans for her involvement.
Woods recently posted a huge new update surrounding a business venture on Instagram. Among the various messages congratulating Woods on her achievement, the model noticed some hate comments. On her Instagram story, she put out a hard-hitting message directed toward her haters.
Jordyn Woods lashed out at her haters on Instagram recently
ADVERTISEMENT
Article continues below this ad
Kylie Jenner and Selena Gomez are two of the most popular celebrities on social media platforms, especially Instagram. Naturally, their alleged beef caused a huge stir on the internet. 
However, when the dust settled, both sides issued a clarification and asserted that there is nothing going on between them. In fact, Gomez called it 'unnecessary'! Weeks after this incident, Jordyn Woods is still facing the aftermath of fans. She apparently sided with Gomez during the saga despite being very close with Jenner which outraged the fans.
 

 

View this post on Instagram

 
A few weeks ago, some Selena Gomez fans had shown their support for Woods under one of her posts. However, this time it seems she is facing the flak. Woods hit back at her haters on Instagram recently. She wrote, "I see some people commenting. Focus on one thing until you master it and then start something else. This one is called a side hustle! This is a franchise that's something I can build longevity with outside of my personal brand."
Woods directly called out her haters who commented under one of her recent posts which talks about a major life update. The 25-year-old model revealed that she is currently working on a business venture but she refrained from giving away any details about the same.
Which NBA star is Woods dating?
ADVERTISEMENT
Article continues below this ad
Karl-Anthony Towns of the Minnesota Timberwolves is Woods' partner. The two started dating in 2020 but knew each other for quite some time. The couple made their relationship public after four months of dating.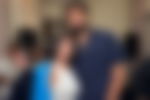 Since then, they have been going strong and seem incredibly close. During an interview, KAT revealed that their challenges during quarantine made a huge role in bringing the two closer.
ADVERTISEMENT
Article continues below this ad
WATCH THIS STORY: Why Does Michael Jordan Have Yellow Eyes?
What are your thoughts on the Kylie Jenner and Selena Gomez beef? Let us know in the comments down below.