'I Think About all the Time': Charles Barkley's Biggest Regret from 1993 Finals Against Michael Jordan's Bulls
Published 05/23/2021, 8:30 AM EDT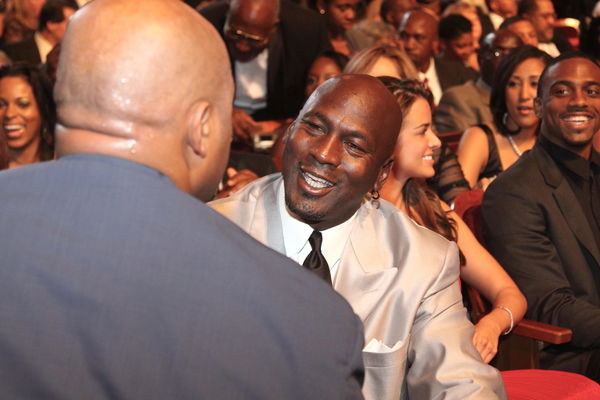 ---
---
Karl Malone, Patrick Ewing, Reggie Miller, John Stockton, and Charles Barkley, what do these five legends have in common? Well, these Hall of Famers played in the same era as the Bulls' Michael Jordan and failed to win even a single championship ring. 
ADVERTISEMENT
Article continues below this ad
Among the aforementioned names, Charles came the closest to beating Michael Jordan in an NBA final but eventually failed. So what went wrong for him and what went right for Jordan in their most memorable clash?
Charles Barkley would never forget the 1993 NBA Finals against Michael Jordan
ADVERTISEMENT
Article continues below this ad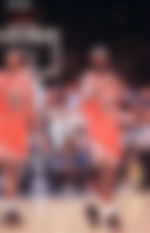 Basketball is a game of small margins, and it can take microseconds for a team to lose/win a match. Back in 1993, the league topper in a 62-win Phoenix team had met a 57-win Bulls team in the NBA Finals. It was an ultimate Charles Barkley vs Michael Jordan showdown for which everyone was long waiting. 
Trailing by 1-3, the Suns had bounced back in game 5 with a 108-98 win over the Bulls. Even in game 6, they were 98-92 ahead of the Bulls with a minute left on the game clock and yet they lost every possession.
In a recent interview, a 58-YO Charles remembered the night and expressed, "We had a 6-point lead, and we ran three plays for me. And I had to pass the ball three straight times. I lay around sometimes and think, man I should've went through that double team. It's not a good basketball play, it's not a smart basketball play, but they made me pass the ball three times in a row and we didn't score and they scored seven straight points, they beat us by one."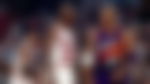 What went in the favor of the Chicago Bulls in that final minute against the Suns?
The answer lies in the guarding ability of the dangerous duo in Scottie Pippen and Horace Grant. Coach Phil Jackson was clever enough to put the double-team of these big guys on the Suns' best scorer, Barkley. They knew that they could gain important rebounds if the other players missed their shots and that's exactly what happened.
ADVERTISEMENT
Article continues below this ad
As Charles added, "Horace Grant and Scottie Pippen are the two best defenders. When they double you, there's no space coz they're both lean and athletic, so hard to find a passing angle out of that double team. But sometimes when I'm in my room with myself, I'm like… it's not a smart basketball to go against a double team, but that's the thing I think about all the time."
Phoenix coach Paul Westphal's "no penetration" order to the Suns did not specify that they can't leave John Paxson open. But that one mistake cost them the game, the championship, and history in the making.
ADVERTISEMENT
Article continues below this ad