"I Train in Combat": Damian Lillard's Heated First Exchange With Warriors Star Jordan Poole Uncovered
Published 05/26/2022, 6:00 PM EDT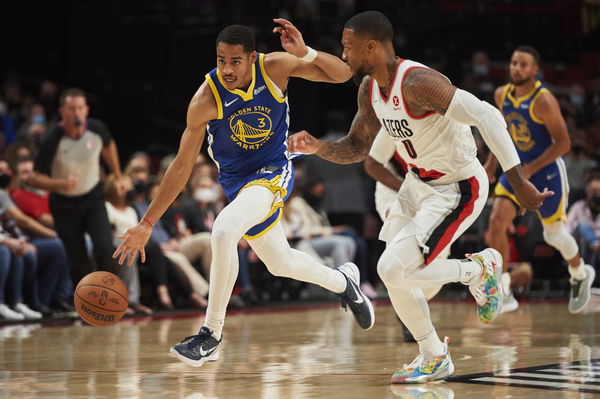 Poole entered NBA as a 28th overall pick and then spent his time on the bench and in the G League. This year has seen a prominent rise of the Warriors star and is clearly among the most improved players for this NBA season. Although he might not be as good with his first impressions as he is with the ball. The TrailBlazer star Damian Lillard revealed his first interaction with Jordan Poole on The Colin Cowherd Podcast.
He told how he met Poole in a game against the Golden State Warriors and Poole started sledding him mid-game after hitting a 3-pointer.
ADVERTISEMENT
Article continues below this ad
Lillard said, "I am at the free throw line and he is back there just talking. So I turned back and I'm like 'shut the f*** up' and he said 'make me.' So my natural instinct is like I train in combat, I am from Oakland." 
Why messing up with Damian Lillard is not a good idea?
Damian Lillard is not exactly the kind of guy who gets into a lot of fights or controversies. Although one thing that everyone is well aware of it that he is a fierce competitor.
Lillard reveals that although they lost to the Warriors in that game, they again met in Portland for the game. During that time, Poole was on the bench and started talking back to Lillard. Although Lillard started that game slowly, he eventually scored 61 pts in that game.
All well that ends well
ADVERTISEMENT
Article continues below this ad
Lillard further went ahead to narrate how they won that game. He then told Draymond Green after the game that he did not like Poole. But due to these interactions, Lillard did notice Poole and started paying attention to his game.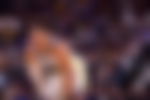 Although initially, 'Dame' did not like Poole, he did accept that after observing him for a while, he felt Poole was good. He also feels that Poole has learned a lot playing under Stephen Curry, Green, and Klay Thompson. 
ADVERTISEMENT
Article continues below this ad
WATCH THIS STORY: LeBron James, Shaquille ONeal and other NBA stars react to mass shooting incidents in the USA
While Lillard is significantly a prominent player in the league, Poole is yet to make a considerable impact. Let's see if Poole will be able to have that impact in the future.
Edited By: Arunaditya Aima